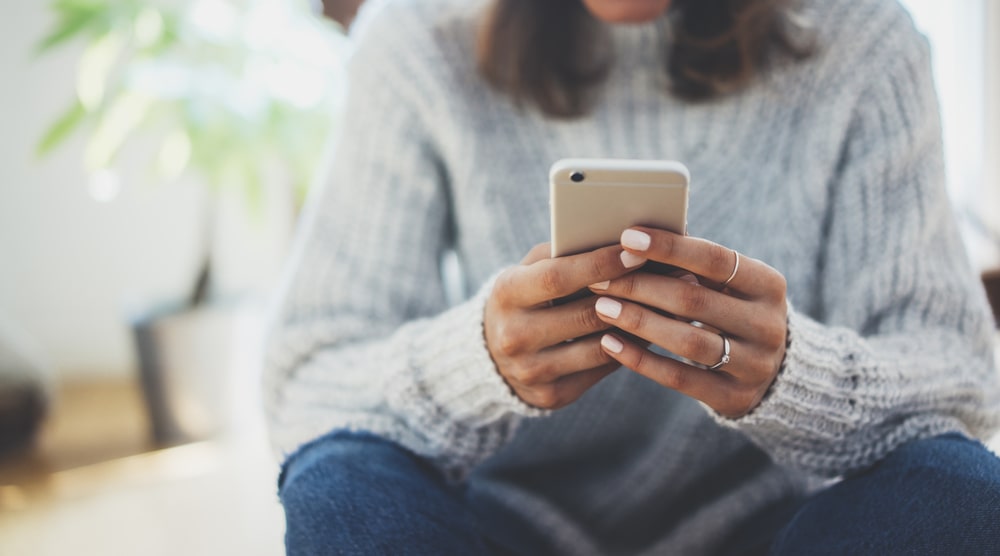 In today's world, we're more connected than ever, and it's more common to text message or direct message a friend than to call them. This is especially true now that we're connected online to friends who live all across the country and the world. With this change in social habits, it's much more acceptable to offer condolences through text or online message. But what do you say and what etiquette rules should you follow?
Basic Etiquette for Offering Condolences

Say something
It's human nature to avoid situations that feel difficult or uncomfortable. But just because something is uncomfortable does not mean it shouldn't be done. If you want someone to feel cared for after a loved one's death, at least send them a quick message acknowledging their loss and how they are in your thoughts.
Shorter is better
Have you ever gotten a really long text and thought, "I'll read this later?" With texts and direct messages, there's no need to write a lot. People don't expect your message to be long, and honestly, they may skip it if it's too long. After all, there are a lot of details and emotions vying for their attention. Instead, keep it short but kind and compassionate.
Personalize your message
No matter what you decide to write, make your words as personal as possible. If you knew the person who has died, offer kind words about them or share a short memory. On the other hand, if you didn't know them personally, mention that you know how much they meant to the family. Even a small detail can add just the right personal touch.

Don't compare griefs
You may be tempted to offer comfort by saying you understand what they are going through but don't do it. You may be able to relate, but everyone grieves differently and uniquely. No two grief journeys are the same and shouldn't be treated as such. If appropriate, share a valuable lesson you've learned in your own grief journey while still acknowledging, "I know your loss is so different from mine."
Keep it classy
Some people are complicated and not all relationships are healthy. And while you may secretly be thinking, "Ding, dong, the witch is dead," don't write that in your condolence text. Even if the relationship was flawed and damaged, your grieving friend is likely experiencing some conflicting emotions. Relief that the stressful relationship is over, but also sadness that it now never has a chance to get better. Be sensitive in the early days and take your cues from the grieving person.
Follow-up with a handwritten card or a sympathy gift (optional)
In some situations, offering condolences via text or direct message is the best thing to do. However, in some cases, it's just the beginning of the condolence process. If you feel led, don't be afraid to follow-up your text with a handwritten card, a sympathy gift, an offer of help, or attendance at the funeral service. All of these are good ways to offer your support to a grieving friend or family member.

When Not to Text
While texting is often just fine, there are some instances when a text message isn't the best option. You will need to use discretion and wisdom. If you regularly communicate with the person through text, then send them a text. If you use direct message on Facebook, Instagram, or some other social media platform, send the message there instead. And if you typically talk on the phone, give them a call and leave a voicemail.
And if the grieving person has posted a memorial or announcement on their social media channels (find more etiquette tips here), you can also post your condolence message directly to that post. Just make sure it doesn't share personal details that are better left in a private message.
Now that we've reviewed some basic etiquette for writing condolence texts and online messages, let's review some samples that will help you craft the perfect condolence.
Comforting Texts for Any Loss
I heard about [name] and want you to know I'm thinking of you, praying for you, and grieving with you.
I'm so sorry to hear about [name]. I just wanted to share my favorite photo of [name] with you. [She/He] had a great smile and will be so missed!
God is our refuge and strength, a very present help in trouble (Psalm 46:1). Thinking of you, dear friend!
Although we are miles apart, my heart and spirit are with you right now. I'm so sorry for your loss.
I was deeply saddened to hear of your [mom's, dad's, grandfather's] passing. [She/He] was such a great inspiration to me. Please let me know how I can help you during this difficult time.
Please accept my heartfelt condolences to you and your family on your [uncle's, cousin's, brother's] death. I'm sure that [his/her] memory will forever live on in your hearts.
My deepest sympathies go out to you, my friend. May you find comfort and peace during this difficult time. Know that I'm here for you.
I was so sad to hear about your loss. I'm thinking of you and wishing you strength through this difficult time.
I'll always remember [name's] big heart and contagious smile. I'm praying for you and your family.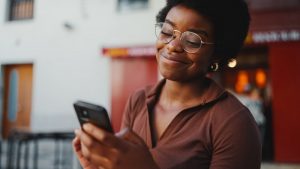 My heart aches for you and your loved ones right now. I can't imagine what you're feeling, but you are in my heart and thoughts.
I don't really know what to say, except that I'm sending all my love your way. I'm so sorry for your loss.
My heart hurts for what you're going through. I'm praying for you and your family.
I just heard about your beautiful [mother, sister, grandmother]. I'm so sorry this has happened, and I am wishing your family peace and strength during this time.
I'm so sorry to hear of your loss. I am humbled and honored to have met [name]. [She/He] was such a beautiful soul and will be deeply missed by many.
I'll never forget [name's] kindness, compassion, and contagious laughter [change to other descriptors, as needed]. May you find comfort in the knowledge that [she/he] brought light and goodness everything [he/she] went. I'm so sorry for your loss.
I'm not sure what the right thing to say is, but I'm truly sorry for your loss. I hope you know how much you mean to me and my family. We're here for you.
Don't worry about responding…I just wanted you to know how sorry I am to hear about [name]. I'm here for you anytime you need me.

Comforting Texts with an Offer of Support
No words can describe how sorry I am for your loss. Can I do anything for you?
I wish I could take away your pain. Please know, I'm here for you and want to be a support in whatever way you need. Can I run errands for you or pick up dinner?
I heard about your [brother, sister, friend]. I'm so sorry for your loss. I'd love to check in with you and see how you're doing in a few days. Can I call on [day]?
Hi, friend. You may need some space right now, but I wanted to say how sorry I am to hear about the loss of your [dad, brother, friend]. I'm thinking of you, and when you're ready, I'm here to listen and support you.
I am heartbroken to hear about [name's] passing. I cannot begin to imagine how you are feeling right now, but please know that you are in my thoughts and prayers. Can I drop off dinner or run any errands for you?
No words can take away the grief that you feel. Even so, I want to say that I love you, and I'm here for you. Can I stop by sometime to give you a hug or drop off a meal?
I heard about [name's] passing, and I'm so sorry I can't be with you in person. My thoughts are never far from you during this time. Please let me know if you'd like to chat on the phone or even hop on a video call. I'm here for you.
I just heard about [name]. I know the two of you were close, and I'm so sorry that this happened. Is there anything I can do for you? I'm here to talk, meet up, run errands – whatever you need.
I'm so sorry that you're going through this, but please know, you're not alone. Just say the word, and I'll be at your house right away.

No Response? That's Okay
Hopefully these examples will give you inspiration for creating a personalized text message or direct message that comes straight from your heart. If you don't receive a response to your text, don't let that hurt your feelings. Your grieving friend has a lot going on and responding to texts is likely low on the list of priorities. Instead, continue to offer support and kindness. If you can, attend the funeral or send a follow-up text/message in a few days. You could say, "I've been thinking about you and wanted to check in. How are you? Can I help you in any way?"
During times of grief and loss, we all need to know that our friends and family love and support us. Offering a short condolence may feel hard in the moment, but it will go a long way to making the grieving person feel loved and seen.