Funerals are meant to celebrate, remember, and honor the lives of the people we know and love. But how can we do that in a way that is meaningful? After all, no two people are exactly alike, and so, no two funerals should be either. It's the personal touches and the small details that elevate a standard event into something truly poignant and personal. To help you create a final tribute that is as unique as your loved one, let's discuss 10 ways you can make a funeral more personal.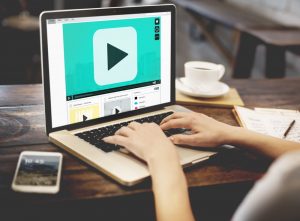 1. Create a Memorial Video
Video is a powerful visual experience. That's why TV, movies, and YouTube are so popular. As human beings, we thrive on hearing stories; we deeply connect with stories. By including a memorial DVD at a loved one's final tribute, you have a compelling opportunity to tell your loved one's life story.
Include video clips, sound bites, and photos – all set to their favorite music. Also, you could include footage of family or friends as they share memories or testimonies about the person who has died. The funeral home can help you create a memorial video that perfectly celebrates your loved one's life. Or, if you have the skills, consider creating the video yourself!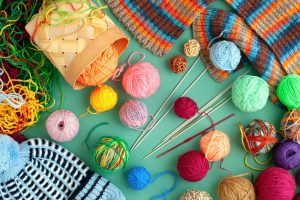 2. Add Meaningful Symbols
Symbols act as visual reminders, and they help us to activate our emotions and step into our grief. With every person, there's something you immediately associate with them. Perhaps it's a love of crafting, motorcycles, board games, baking, cocktails, or fashion. No matter what it is, consider incorporating symbols that represent those personal details.
If the person was a photographer, display their work. If they loved baking, bake their favorite recipes to serve at the service or include recipes cards, so people can make the treat at home. Kay Andrews, who had a go-to fudge recipe, asked her family to include the recipe on her gravestone, and they did! For the cocktail connoisseur, create a display that showcases their favorite mixes. You could even include mixed beverages at a gathering following the service. Another idea is a release ceremony, where you symbolically release doves or butterflies to symbolize saying goodbye and releasing a loved one's spirit to heaven.
With a little brainstorming, you are sure to come up with the perfect symbols to include at the final tribute.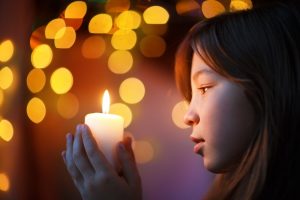 3. Plan a Candlelight Ceremony
For some, a candle lighting ceremony holds great meaning and personal significance because lighting a remembrance candle is an act of love and respect. The ceremony can take place at the funeral chapel, church, garden, or whatever location you choose. It can be a time for silent reflection, prayer, and meditation, or you can include contemplative worship or music. Candlelight services are a simple way to arrange gatherings for small or large groups as they remember your loved one's life together.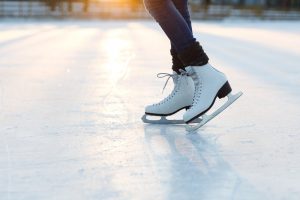 4. Choose a Special Location for Services
Another way to make a funeral more personal is by choosing a special location. For those whose faith was an important part of their life, services might take place at the church, synagogue, mosque, or other appropriate place. For those who loved the outdoors, you could schedule a service at the local park or at the beach.
In his book Creating Meaningful Funeral Experiences, nationally recognized grief counselor Dr. Alan Wolfelt shares a touching example of choosing a special location for service. He says:
"Jennifer, a champion figure skater who was a senior in high school, died in a car crash…Jack Bauer (funeral home director) suggested…that they could hold a service at the ice rink… During the ceremony 30 skaters from the skating team were seated on the ice. Jennifer's coaches displayed her trophies. Jennifer's mom and dad sat in the bleachers where they always sat to watch Jennifer skate. That area holds about 700 people, and it was filled to capacity."
Choosing a special location can turn an ordinary service into something extraordinary. Being in a place that was once cherished by the person who has died is a powerful way to remember their life.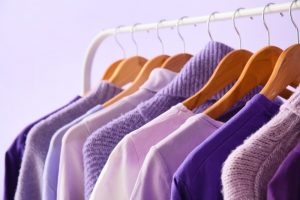 5. Ask Guests to Wear Specific Clothing or Colors
While guests have traditionally worn dark colors to a funeral service, you can personalize the "dress code" to add a special touch. Ask guests to wear the deceased's favorite color(s) or clothes that reflect their personality. For example, Paul Wadley, a 55-year-old man from the UK, planned his own funeral and requested that Darth Vader and stormtroopers be a part of his funeral procession.
If the person liked a specific sports team, you could ask guests to wear clothing representing that team. Or, if the person was known for a sunny personality, you could ask friends and family to wear bright, cheerful colors. Alternatively, you could use color in your decorating at the gathering, reception, or even the service. The possibilities are endless if you choose to personalize with clothing or color choices.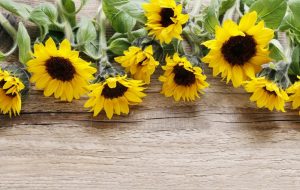 6. Display Flowers that Mean Something
Another way to make the funeral personal is to incorporate flowers. Some examples of traditional funeral flowers include lilies, carnations, chrysanthemums, and roses. However, unorthodox flower arrangements are perfectly acceptable if they better honor the person who has died. For example, if your loved one lived out on a farm, you might use sunflowers. If it's appropriate, feel free to use succulents, cactus, or any other plant to create a special display. There are no right or wrong flower arrangements.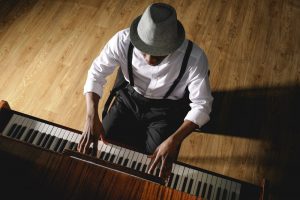 7. Compile a Special Playlist
Just like video, music is incredibly impactful. It can bring a beaming smile or release tears that need to be shed. There are so many ways to personalize with music. You could include live music – anything from a four-string quartet to a Mariachi band, a jazz band, or even a live performance by a family member.
Alternatively, you can use recorded music, instead. Both options are powerful. There are many old standby hymns to include, but non-traditional funeral songs can also be very meaningful. To invite mourners to participate, you could ask everyone to sing the deceased's favorite song. Music and songs have the power to tap into our deeper emotions and uplift us during a time of sorrow.

8. Share a Meal Together
After a death, you need to spend time with people who also knew your loved one. You need to hear stories you never knew and share the stories that mean the most to you. By including a meal or a reception before or after the service, you can bring everyone together to share fellowship and comfort after a loss.
You could cater your loved one's favorite meal or reserve a room at a restaurant. For one Whopper fan, his family chose to stop by the Burger King drive-thru on the way to the graveside service. They bought 40 burgers, so that guests could enjoy a burger in his memory. And they even placed a burger on his casket, symbolically including him. No matter what you want to do, talk with your trusted funeral director and discuss the options.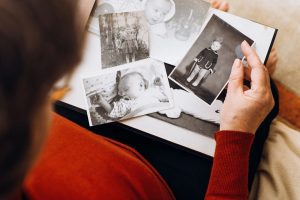 9. Personalize with Cherished Items and Mementos
Every funeral service should be tailored to honor an individual life with all its uniqueness. What better way to do that than by sharing memories?
Memory tables are a great way to decorate and encourage guest contribution. You can set up the tables yourself or you can encourage guests to bring pictures, write memories on a note card, or place a memorabilia item on the table. Consider including flowers, candles, or balloons to give it extra flair.
Also, consider setting aside time for loved ones to share memories with the group or to write down their thoughts, condolences, and memories for the family to read later.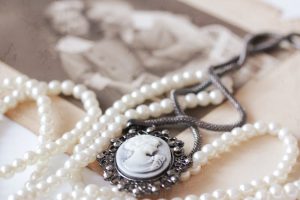 10. Wear Memorial Jewelry
If physical keepsakes are meaningful to you, you can make a funeral more personal by electing to wear memorial jewelry. There are many options to choose from. You could:
Put on an heirloom item passed down through your family
Wear something gifted to you by your loved one
Choose memorial jewelry designed to encase a small portion of ashes
Engrave a piece of jewelry with your loved one's thumbprint
Turn a loved one's ashes into a diamond and set it in jewelry
The choices are entirely up to you, but as you can see, there are many ways to make a funeral service more personal. Look at the unique qualities of your loved one, and brainstorm ways to incorporate their quirks, qualities, and interests into the service.
The more personal the service, the more meaningful it will be for everyone. And if you get stumped, talk with your funeral director. They have helped countless families create one-of-kind final tributes, and they can do the same for you!