For most families, hospice care takes place right inside the home. But your home isn't a medical facility – how do you access the medical equipment and supplies needed to properly care for your terminally ill loved one?
Thankfully, Medicaid, Medicare, and most private insurance companies provide generous coverage for hospice care, including medical equipment and supplies. In most cases, the family won't have to pay for any medical equipment or supplies out of pocket, but always confirm with your insurance provider so you don't end up with unexpected expenses. Some insurance companies require that you acquire equipment from certain sellers.
Now, to give you a well-rounded understanding of hospice medical equipment and supplies, let's review 6 frequently asked questions.

How do I know which medical equipment or supplies my loved one needs?
Short answer: Talk to your family member's doctor. When you first request hospice care, both the primary care physician and the hospice medical director will assess your loved one's overall health. If they certify that your loved one is eligible for hospice care, they will also determine what medical equipment and supplies are needed for your family member's care.
Then, your hospice team of experts will work closely with you to coordinate the delivery and set-up of any equipment at your home. As your loved one's condition changes, the equipment and supplies will change. For example, an oxygen tank may not be needed in the first month of hospice care, but it becomes necessary in the third month. Your loved one's care is a continually evolving process, and your hospice team will help you navigate those changes.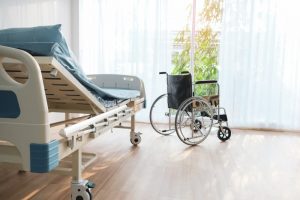 What items qualify as "medical equipment"?
Medical equipment refers to items that are re-usable or intended for long-term use. Every hospice patient's situation and care regimen are different, but some items commonly considered "medical equipment" are:
Hospital bed
Oxygen equipment
Geriatric recliner
Bedside commode or bedpan
Nebulizer
Shower chair
Wheelchair
CPAP machine
Blood pressure monitor
Walker or crutches
Bed lift
Feeding pump
This is not a comprehensive list, but it gives you a sense of which items are considered medical equipment. Your hospice team will continually assess your loved one's condition and ensure that the right equipment is delivered when it becomes necessary.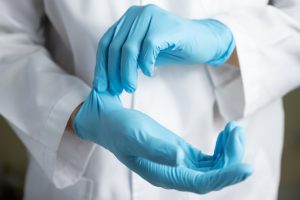 What items qualify as "medical supplies"?
On the other hand, medical supplies are designed for one-time use. They are often easier to acquire and will be replaced as needed. Here's an example list of medical supplies:
Bandages and gauze
Briefs, pads, and other continence care supplies
Disposable gloves, needles, or syringes
Oxygen tubing
Personal care products, like soap and shampoo
Cushions and wedges
Catheters
You can certainly purchase any personal care items on your own, but hospice care will provide them, if you wish.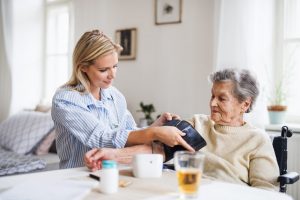 Will someone show me how to use the medical equipment and supplies?
Absolutely. A member of your hospice team will clearly explain how to use each piece of medical equipment. They will also educate you on the correct use of any medical supplies, as you may need to clean wounds or administer medications. If you have questions, your hospice provider will provide an emergency assistance number.
What happens when the medical equipment is no longer needed?
As your loved one's condition evolves, medical equipment will come and go in your home. When something is no longer needed, your hospice team will arrange its removal.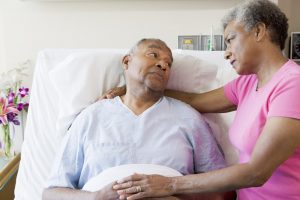 Are there any extra supplies I should gather?
When you sign up for hospice care, the admissions nurse may suggest that you purchase a few supplies. While most things are provided through your insurance policy, there may be some items to purchase on your own. Confirm with your chosen hospice provider, but here are a few items you might choose to have on hand.
Twin sheets (two sets)
Disposable or cloth under-pads
Baby monitor or bell for the patient to use when they need help
Thermometer (forehead type is best)
Bendable straws (if the patient does not have swallowing issues)
Mild or bland food (like oatmeal, applesauce, pudding, or yogurt)
Night lights for hallways and rooms
Wastebasket near the bed
Loose nightshirt or nightgown
You are not required to have any of these items on hand, but it may make the transition to hospice less stressful if you are prepared in advance. You can always double-check with the hospice provider to see if they will provide these items. In some cases, they will.
If you have more questions, reach out to a respected hospice provider in your area. They can answer any additional concerns you may have, regarding medical equipment or hospice care in general.