You may think that funeral homes only plan and facilitate funeral and memorial services, but that's not all they do. In fact, funeral homes have a wider range of services than you might think, and several of them are completely complimentary! Let's review the top services available and what they entail.  

Meaningful & Healing Funeral or Memorial Services
First and foremost, the funeral home assists families with creating personalized and unique healing experiences. Depending on the family's needs, these services could include a funeral, a memorial, a visitation or viewing, a gathering, and a graveside service. In addition to offering different options for remembrance services, the funeral home also helps to facilitate all the moving parts. To name a few, the funeral home will: 
Brainstorm and implement 

personalization ideas

 

Prepare and decorate spaces for the service options chosen by the family

 

Seek out clergy, musicians, pallbearers, etc. unless the family already ha

s

 people in mind

 

Review options for caskets, urns, flower sprays, burial liners, and more

 

Coordinate any burial or cremation processes

 

Care for the body in accordance with the family's wishes

 

Request 

military honors

 

And so much more (click here for a look more closely at a funeral director's duties)

 
The funeral home staff is committed to listening and implementing the family's vision for a healing and meaningful service.  

Grave Marker, Cemetery, & Memorial Needs
As part of the process for laying a loved one to rest, the funeral home will coordinate with the cemetery and monument company of your choice. This does not mean the funeral home staff will purchase a burial plot or columbarium niche on your behalf. In most cases, the funeral home and the cemetery are separate proprietors. You will need to work with both after the death of a loved one. That said, the funeral director will coordinate with the cemetery of your choice to ensure that your previously selected choices are ready and services can run smoothly. 
Additionally, they will submit your wishes for a grave marker with the monument company, so the family doesn't have to do so. In some cases, the funeral home may own a cemetery or monument company themselves. Regardless, the funeral home staff will help you navigate through any grave marker, cemetery, or memorial needs.   

Assistance with Legal Documents
The death of a loved one brings a lot of legal documentation, but the funeral home can help you work through many of the documents. Not only will they take care of preparing and filing for the death certificate, the funeral home can help with: 

Grief Resources & Aftercare Services
Losing a loved one is hard emotionally, physically, mentally, and sometimes spiritually. Good funeral homes recognize that the funeral or memorial service isn't the end of your grief journey – it's a good beginning. That said, many funeral homes offer grief and aftercare resources, though the type will vary from funeral home to funeral home. Some will offer informational resources that will direct you to local support groups, grief therapists, or helpful books and literature. Additionally, some funeral homes employ a grief counselor or keep a grief therapy dog on staff to offer comfort and stress relief.   
NOTE: The four services listed above are available to families who work with a funeral home following the death of a loved one. They are included in the service options you choose for your family.  

Educational Resources for End-of-Life Planning
As a complimentary service to the community, many funeral homes host educational events that share valuable planning information. Topics can include advance health care directives, writing a will, preparing for nursing home care or assisted living, senior safety tips, information on veterans' burial benefits, understanding Medicaid, or the benefits of planning ahead for funeral wishes. To attend one of these free events, check out the funeral home's website or Facebook page or keep a lookout for flyers on public boards or an invitation through the mail. While you are certainly not required to attend any of these events, they are an available resource for topics that are often a bit of a mystery.  
Planning Ahead for Funeral Wishes 
Another complimentary service the funeral home offers is the ability to plan ahead for funeral wishes. This means that you can set up a free visit with a preplanning specialist who will help you wade through all the options available. Do you want to be buried or cremated? What kind of service would you like? Are you a veteran who would like military honors at the service? With every question you answer, you take more and more of the burden off your loved ones. Because you're answering these questions now, they don't have to in the future, and you can both have peace of mind knowing that everything is taken care of.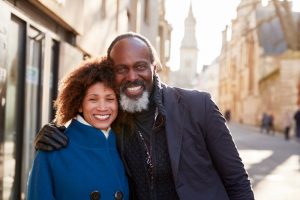 Plus, if you'd like (it's not required), you can also look into prepaying for a funeral. In many cases, this actually saves your family money in the long run. But again, it's not required. Even if you don't pay in advance, it's valuable to put your wishes in writing. You will give your family a roadmap to your wishes, rather than leaving them completely in the dark. Many family disagreements have occurred over what the deceased person would have wanted to honor their life, and by answering a few questions, you can make the funeral planning process much simpler for your family. And don't forget – this is a complimentary service. You can always take your plan to another funeral home if you move or things change. 
Funeral homes provide much-needed services to grieving families. You just have to make sure you choose a funeral home that has a good reputation and deeply cares about people. Once you find a funeral home you can trust, take advantage of everything they have to offer and consider them a resource for valuable end-of-life planning information.