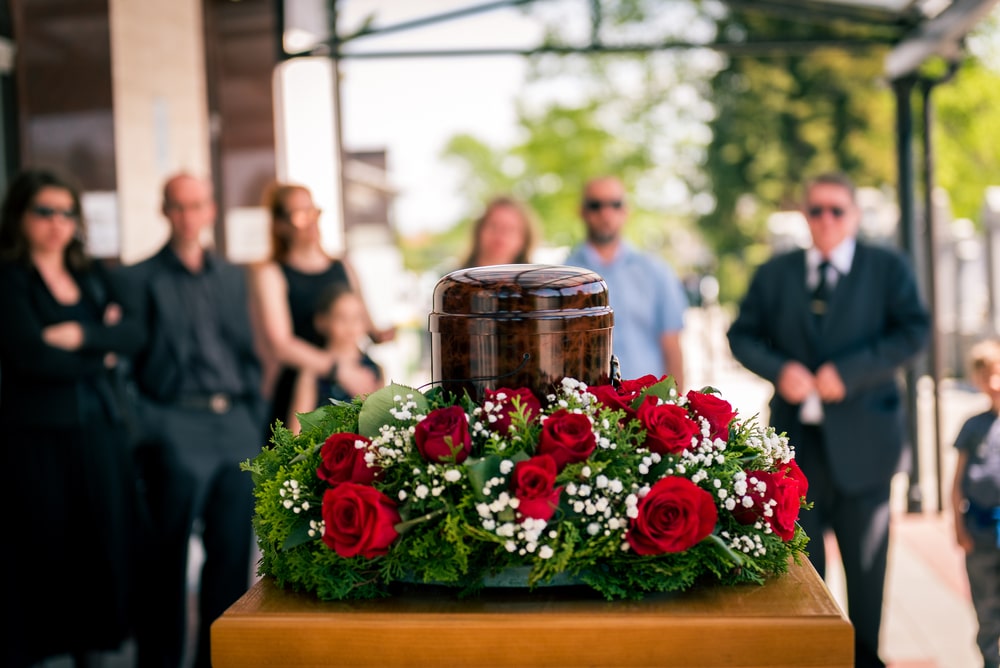 Have you ever planned a funeral or memorial service? If you haven't, then you're in good company. Most people haven't. That's why it's not surprising that you may not know the difference between funeral and memorial services. But today, we're going to break things down, and hopefully, clear things up.
"Funeral" as a General Term
First, let's talk about the word "funeral." Often, it's used in two different ways.
The word "funeral" can be used in a general sense to refer to the entire process of taking care of the body after death including all associated services. So, "Our family is planning the funeral" could mean either a traditional service or a memorial service, burial or cremation, simple or elaborate. As a culture, we've used the word "funeral" for so long that no matter what kind of service it may be, we still use "funeral" in a general sense in our conversations.
However, there is a second meaning to the word that more directly applies to our topic today.

What's the Difference Between a Funeral and Memorial Service?
At the risk of sounding anticlimactic, the difference between the two is quite simple: is the body present or not?
Funeral Service
At a funeral service, the body is present, often in a casket in a place of honor. Considered the traditional way of putting a loved one to rest in our culture, the funeral service often features common elements, such as the presence of a casket, religious rituals (if applicable), and  post-funeral burial. They also tend to take place in certain traditional locations.
Memorial Service
At a memorial service, the body is not present, though there may be an urn or a portrait in a place of honor. The specific nature of a memorial service can vary on a case-by-case basis depending on the choices you make. In general, though, a memorial service is a ceremony that memorializes and honors the deceased without the body present (regardless of whether burial or cremation is chosen).
And that's the main difference between the two. However, let's go a little deeper.
What are My Service Options?
Most of the time, we associate a memorial service with cremation. However, did you know you can have a viewing, visitation, and traditional service with cremation? Funerals (general use, here) are becoming more and more customizable, so there are lots of options available.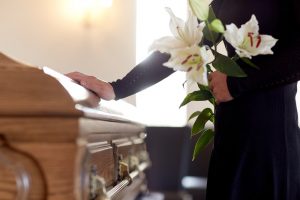 Here are 3 basic types of services:
Traditional Service with Burial
Traditional burial may be what comes to mind when you first think "funeral." A long-time practice, traditional burial typically includes a viewing or visitation, a funeral service (with body present), a graveside committal, and often, some sort of informal gathering following the conclusion of services. After services are concluded, the body is taken to a cemetery and buried according to the family's wishes.
Traditional Service Before Cremation
Believe it or not, you can have a traditional ceremony, viewing, and/or visitation even if you select cremation. You can choose a private family viewing or a public visitation. You could even hold a full funeral with the body present using a rented ceremonial casket. After the services are concluded, the body will be taken to the crematory so that cremation can take place.   

Memorial Service After Cremation
On the other hand, you can plan a memorial service where cremation takes place before the service. Most often, the family will place the urn or a portrait in a place of honor. If the family has elected to bury the urn, then there may be a committal service, but otherwise, it's common to invite guests to an informal gathering (like a meal or reception) where they can share stories and memories.
No matter what type of service you select – funeral or memorial – the most important thing you can do is create a meaningful and healing event. With a personalized ceremony, you can give grieving loved ones a solid foundation by creating a special moment in time that can bring comfort and peace, allow everyone to say goodbye, and encourage each person to start the grief journey on the right foot.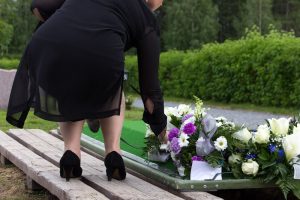 After all, the funeral or memorial isn't for the dead; it's for the living. It's a chance to share stories, to reminisce about the sweet memories, to cry, to give and receive support, and most of all, to express what's deep in our hearts as we say goodbye.  
Hopefully, you have a better understanding of the differences between funeral and memorial services as well as a general idea of the types of services that are available to you. There are other options – like natural burial or burial at sea or scattering – so make sure to talk with a reputable funeral home in your area. They can discuss all the options with you so that you can make decisions that balance your own personal wishes with the emotional needs of your family.