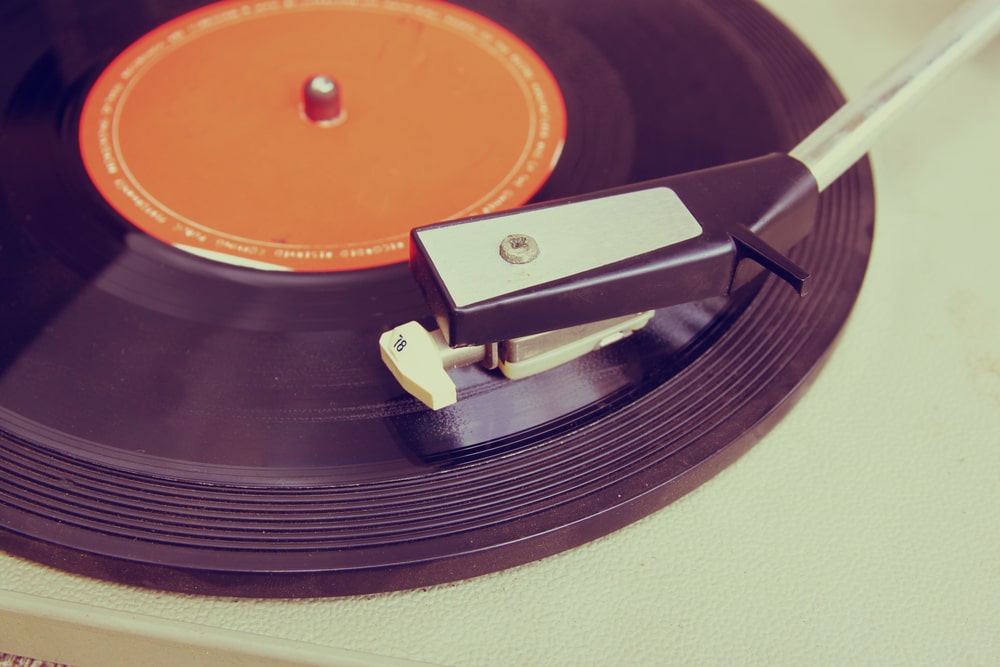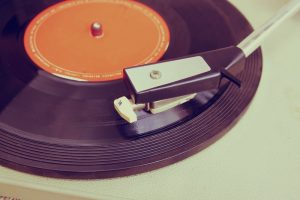 One of the most important parts of a funeral is music. When we're grieving, music helps us express our feelings in ways that words can't and helps us feel the emotions we've been holding back. Additionally, the songs played at a funeral or celebration of life set the tone for the gathering and help create a healing and meaningful service.
While many people assume that songs played at a funeral must be quiet, sad, or traditional, that's not necessarily true! When planning a funeral, you can choose personalized music. For example, select your loved one's favorite song or melodies that are meaningful to your family. If your loved one grew up in the 1960s or just loved music from that era, check out these 1960s songs you could include in their funeral, memorial service, or celebration of life.
My Way (Frank Sinatra, 1969)
I've lived a life that's full
I traveled each and every highway
And more, much more than this
I did it my way
Possibly the most famous Frank Sinatra song and one of the most popular funeral songs, "My Way" is a classic for a reason. Throughout this song, the slow, sweet rhythm perfectly matches Sinatra's beautiful voice, creating a timeless melody. Because of the bold lyrics, "My Way" is the perfect song to include at a funeral or celebration of life to honor someone who always did things in their own unique way!
Stand By Me (Ben E. King, 1962)
I won't cry, I won't cry, no I won't shed a tear
Just as long as you stand, stand by me
Losing a loved one is heartbreaking, which is why we need support during those difficult times. When we're grieving a loss, "Stand By Me" can remind us that we can face anything with the people we love by our side. At the same time, this song is a lovely nod to the relationship we still have with the ones we have lost, which remains strong even as it transitions to a relationship of memory.
Spirit in the Sky (Norman Greenbaum, 1969)
When I die and they lay me to rest
Gonna go to the place that's the best
One of the more upbeat songs on this list, the fun, quirky sound of "Spirit in the Sky" might seem out of place at many funerals. But the song speaks about Heaven and the hope of reuniting in the future. When you plan a celebration of life, this song could be a unique way to honor a loved one who was always upbeat and hopeful.
I'll Remember You (Elvis Presley, 1966)
To your arms someday, I'll return to stay
'Til then I will remember too
We had to include at least one Elvis song on our list! This beautiful song speaks about never forgetting a loved one, even when they are gone. Throughout "I'll Remember You," Elvis's soulful voice captures the deep longing for a lost loved one. Even more importantly, the beautiful lyrics make this the perfect tune to play at a funeral, memorial, or celebration of life. In addition, this song would work very well in a memorial video.
You'll Never Walk Alone (Gerry & The Pacemakers, 1963)
Walk on, walk on
With hope in your heart
And you'll never walk alone
If you watch a lot of soccer/football, this song may be familiar to you! "You'll Never Walk Alone" is more than the anthem of the Liverpool Football Club – it's also a beautiful call to hope during dark times. Whether your loved one was a football fan or not, this song can encourage your friends and family as you grieve together.
Who Knows Where the Time Goes? (Fairport Convention, 1969)
I have no fear of time
For who knows how my love grows?
And who knows where the time goes?
Part of grieving is mourning the loss of more time with our loved ones. "Who Knows Where the Time Goes?" is a sweet song about the passage of time and the sorrow of a loved one leaving. Because of that, this song would be wonderful for a funeral or celebration of life, and it could also work very well as a background song for a slideshow of photos of your loved one.
If We Never Meet Again This Side Of Heaven (Johnny Cash, 1962)
If we never meet again this side of Heaven
As we struggle through this world and its strife
There's another meeting place somewhere in Heaven
A thoughtful melody about reuniting in Heaven, "If We Never Meet Again This Side of Heaven" is a song of hope for the future. With this comforting song, we can find hope by remembering that we will someday see our loved ones again. "If We Never Meet Again This Side of Heaven" would make a great addition to any kind of service, especially for someone who was a Johnny Cash fan.
Turn! Turn! Turn! (The Byrds, 1965)
To everything turn, turn, turn
There is a season turn, turn, turn
And a time to every purpose under Heaven
Based on the book of Ecclesiastes in the Bible, this classic song captures the idea that there is hope in our darkest moments. While the difficult season we are in may seem unending, we can remember that other seasons will come and that there is purpose in our pain. Because of the encouragement "Turn! Turn! Turn!" offers, listening to this song can give mourners hope that better times are coming.
In My Life (The Beatles, 1965)
There are places I'll remember
All my life, though some have changed
A nostalgic song that reminisces about days gone by, "In My Life" is a pondering reflection about the love we still have for those who are no longer with us. Even after we lose a loved one, they still exist in our memories, which we can cherish forever. Listening to this song at a funeral or when you miss your loved one can remind you of your favorite moments with the ones you love.
Daddy Sang Bass (Johnny Cash, 1968)
One of these days and it won't be long
I'll rejoin them in a song
I'm gonna join the family circle at the throne
Losing family members can be one of the hardest trials we face as we grow older. "Daddy Sang Bass" is an upbeat song all about the comfort songs bring and the hope of reuniting with our loved ones in Heaven. While this song will work for almost any funeral, it would make a great addition to a funeral or celebration of life for a dad or a beloved father figure.
Hopefully, these songs have opened your eyes to a whole new way of selecting music for funerals. However, if the 1960s just aren't the right genre for your funeral planning needs, please check out these other resources:
Songs from other decades
Other musical options for a meaningful funeral