Music and Ceremony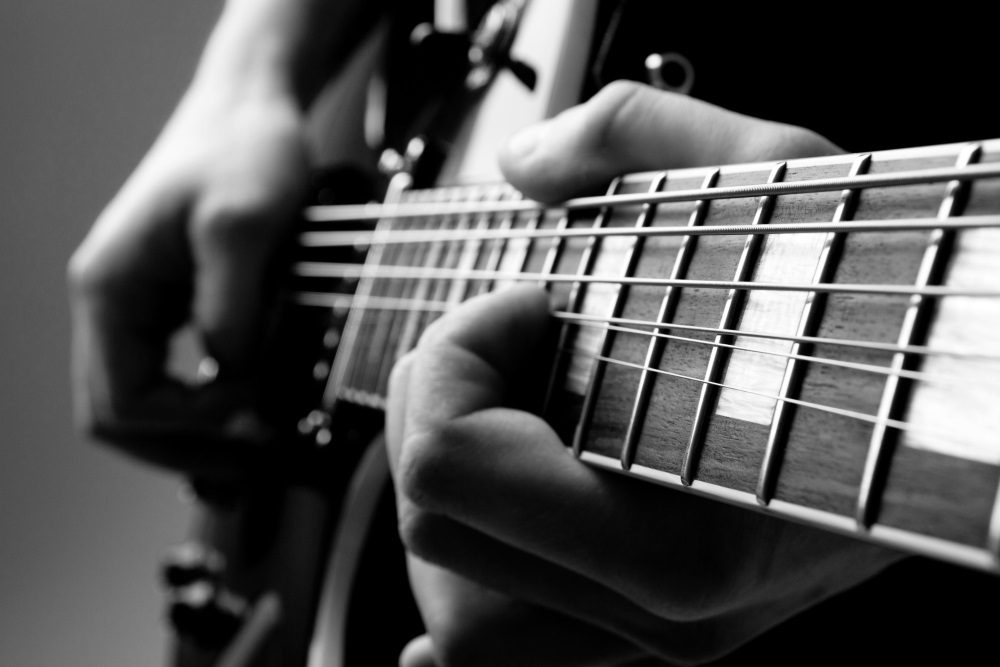 Music can be a powerful component of the funeral ceremony because it allows us to process our feelings in a very special way. Grief counselor and educator Dr. Alan Wolfelt says that music imprints itself on the heart more than any other experience in life and that it is one of the most essential elements of ceremony. For this reason, we've compiled a list of our Top 10 Funeral Songs to consider using in a funeral service. Of course, if you know of a loved one's favorite song that is particularly suitable for the ceremony, it's ideal to use it. But if you find yourself stuck and looking for inspiration, these 10 songs could provide just what you are looking for.
10. Stand by Me (Ben E. King)
"Oh, I won't be afraid
Just as long as you stand
Stand by me."
This classic pop song is simple and direct, but that doesn't mean it lacks depth or heart. An instantly recognizable anthem of love and perseverance, the song strikes just the right note for a funeral, conveying hope in the midst of painful circumstances. It's been covered many times by a number of talented artists, but the original is preferable for its familiarity and for King's raw energy.
9. Fire and Rain (James Taylor)
"Won't you look down upon me, Jesus,
You've got to help me make a stand.
You've just got to see me through another day."
This enormously popular early 70's hit, written and passionately sung by the great James Taylor, contains many themes that are applicable to a funeral audience: the loss of a friend, the desire to communicate with a higher power, and attempts to stand firm during times of "fire and rain." While some of the lyrics are painful, the melody is peaceful and sweet. This juxtaposition effectively captures the complexity of the grieving process, and reflects the paradoxical emotions that many people experience in the aftermath of loss.
8. You're My Best Friend (Don Williams)
"You placed gold on my finger
 …Brought love like I've never known
 You gave life to our children
 And to me a reason to go on."
Country is generally one of the most polarizing of music genres, but one would be hard pressed to find a person who isn't moved by Don Williams' no-frills, stripped down approach. This modest acoustic piece is the perfect song to honor the memory of spouse. Don Williams delivers some of the most heartfelt and heartbreaking lines ever recorded as a tribute to the person that is his "anchor in life's oceans."
7.  Landslide (Fleetwood Mac)
"Well, I've been afraid of changin'
Cause I've built my life around you
But time makes you bolder
Even children get older
And I'm getting older too."
With their self-titled 1975 album, Fleetwood Mac exploded into the mainstream. The first of the band's albums to feature the subtle and intricate guitar work of Lindsey Buckingham and the distinctive voice of Stevie Nicks, it contains some of their most popular songs, including Monday Morning, Over My Head, and Rhiannon. But it's Landslide, a heartfelt exploration of loss and change, that packs the greatest emotional wallop. A great choice to honor the memory of a parent or close loved one, this gentle pop song has been a favorite at memorial services for many years.
6. I Grieve (Peter Gabriel)
It's just the car that we ride in
A home we reside in
The face that we hide in
The way we are tied in."
Is there another lyric that so perfectly encapsulates the relationship between the body and the soul? This examination of perseverance in the aftermath of loss functions as a microcosm for the grief journey. Gabriel slowly moves from despair to hope, frustration to acceptance. But don't let this familiar narrative arc fool you: Gabriel doesn't send a simplistic, cliché-ridden, "keep-your-head-up" message. The final words of the song, "I grieve," emphasize the ongoing nature of the struggle, and suggest that the grief journey is not purely linear. Hopeful and transcendent, but honest and realistic, Gabriel's crowning achievement captures the conflicting emotions of mourners and evokes the fierce love that we feel for those who have passed on before us.
5. We'll Meet Again (Vera Lynn)
"We'll meet again,
 Don't know where,
 Don't know when,
 But I know we'll meet again some sunny day."
Vera Lynn's 1939 classic has been a favorite choice for funeral services for many years. Written on the eve of the Second World War, it captured the sentiments of many families who had to say goodbye as their loved ones left for battle. But this British tune is more than a mere historical document. Vera Lynn's piercing voice conveys hope in the face of loss in a way that carries universal appeal, and many people have used it as a tribute to a loved one.
4. My Way (Frank Sinatra)
"I've lived a life that's full
I've traveled each and every highway
And more, much more than this
I did it my way."
Sinatra's anthem might be the most frequently used funeral song, and it's easy to see why. It's a celebration of a life well lived, a testament to the power of the individual and the impact that he or she can have on the world. A fitting tribute to a loved one who embraced life to the fullest and faced "the final curtain" with dignity, My Way is timeless.
3. Into the West (Annie Lennox)
"Across the sea
A pale moon rises
The ships have come to carry you home."
While it was composed for the end credits of the 2003 film, The Lord of the Rings: The Return of the King, respect for this song extends far beyond Tolkien fans. The universal appeal of the lyrics and Lennox's breathtaking vocal performance make it a great choice for a funeral service. This ode to a loved one uses as its central image the departure of a ship at sea, which suggests an absence that is painful, but temporary. Lennox's faith-driven assurance that "you and I will meet again" makes this is a particularly good choice for religious ceremonies.
2. Long as I Can See the Light (Creedence Clearwater Revival)
"Pack my bag and let's get movin', 'cause I'm bound to drift awhile.
 When I'm gone, gone, you don't have to worry long,
 'Long as I can see the light."
Few vocalists can deliver as viscerally as John Fogerty. On every song of every album, he sounds like he's at the end of his rope, like he's giving his all because it might be the last song he has in him. But in addition to being a showcase for a great vocal stylist, this song is also a beautiful illustration of a journey, a movement from absence to return. To religious listeners, Fogerty's cries of "coming home," and seeing "the light" can take on an entirely new meaning, one that can be particularly comforting in a time of grief.
1. Tears in Heaven (Eric Clapton)
"Beyond the door
There's peace I'm sure
And I know there'll be no more
Tears in heaven."
Written after the loss of his 4-year-old son, Tears in Heaven is a moving piece of Clapton's grief journey. The gorgeous melody, restrained but masterful acoustic guitar work, and heartfelt lyrics are perfect for a funeral setting. Clapton pulls off a delicate balancing act, conveying the emotional exhaustion of a man who is heartbroken while simultaneously communicating a sense of peace. Over the past 25 years, the song has sprung up in many funerals, and its popularity isn't surprising. Tears in Heaven is a bold and honest attempt to wrestle with grief, and the deeply personal nature of the song resonates with families who have lost loved ones.