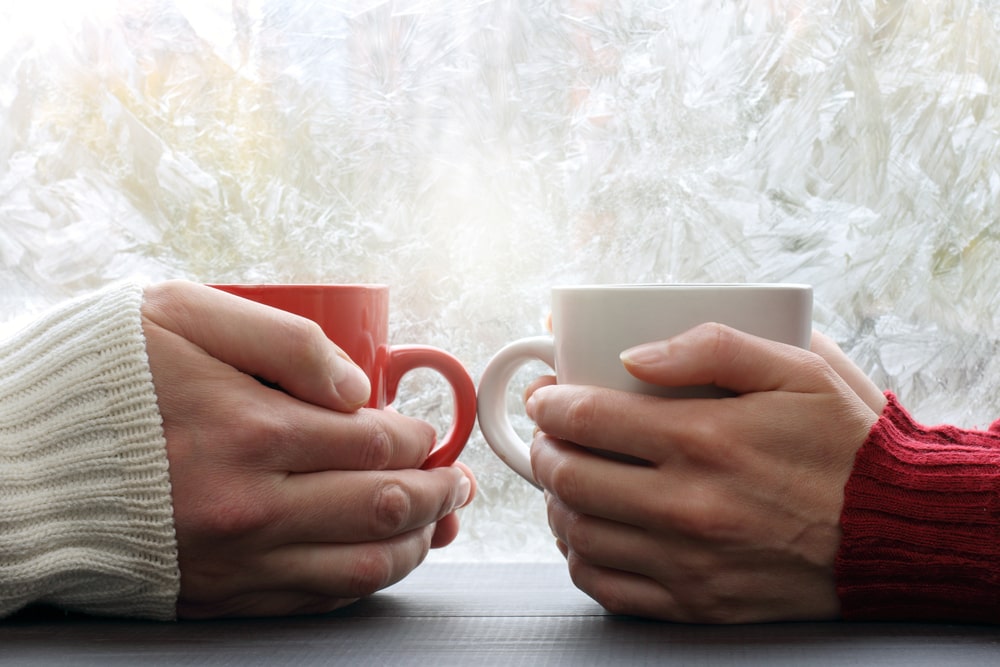 It's Christmas time. Twinkling lights are going up, parties are being planned, and cookies and treats galore are baking in ovens across the nation. But even as happy tidings are shared between neighbors, we can't forget that many of our neighbors, friends, and family members are grieving and hurting deeply. Grief is not relegated to certain parts of the year. But how can we be sensitive to the emotional needs of those around us who are hurting during this festive time?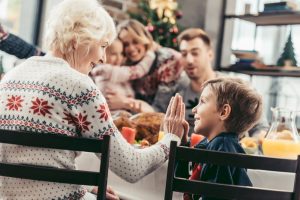 As nationally renowned grief expert, author, and counselor, Dr. Alan Wolfelt, puts it, "…it is important to recognize that helping a grieving friend will not be an easy task. You may have to give more concern, time and love than you ever knew you had. But this effort will be more than worth it. By 'walking with' your friend in grief, you are giving one of life's most precious gifts – yourself."
Consider these 12 tips for how to interact with your grieving friends or loved ones this Christmas.
1. Recognize and accept that they are hurting.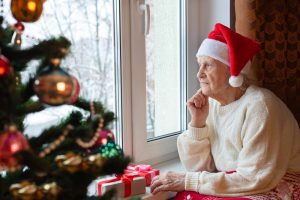 We may want our grieving loved one to "enjoy" the holiday season, but we need to make sure that we aren't pushing too hard. What you consider enjoyment and what your grieving friend considers enjoyment will look completely different. They are going to experience a myriad of emotions throughout the holidays. Let them experience these emotions, and be a safe person to talk to about them. Above all, don't try to avoid people who are grieving. They are already hurting; let's not add our own discomfort to the load they are carrying.
2. Encourage them to set healthy boundaries.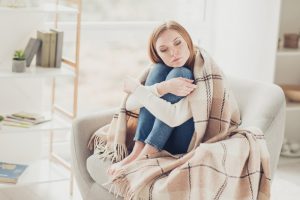 The grieving person will have limited energy, so it's important that they figure out what will work for them during this busy season. No, they shouldn't entirely shut out all things Christmas, but they should limit what they do, depending on their needs. If you are close to someone who is grieving, encourage them to set boundaries. Then, be prepared to support those boundaries, abide by them, and if necessary, help your grieving loved one fight to keep them.
3. Give them plenty of notice about an event or gathering.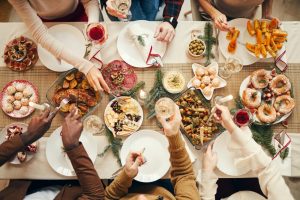 More often than not, someone who is grieving needs time to work up the energy to go out to an event or gathering. Make sure you them give plenty of notice so they can mentally and emotionally prepare. Also, don't forget that you are encouraging them to put down healthy boundaries for the holidays. Don't be offended or hurt if they decide not to come to your party.
4. Look for ways to honor the memory of the lost loved one.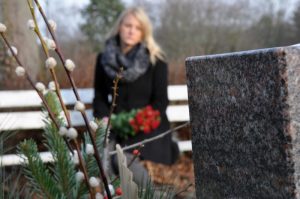 You can do any number of truly special and unique things to honor a lost loved one. Buy or make a special gift. Sit down with your grieving friend and share memories or stories of the lost loved one. Join your grieving friend for a special trip to the gravesite. Donate to the lost loved one's favorite charity. Find out if a local funeral home or church is facilitating a remembrance service and invite your grieving loved one.
5. Don't force old traditions; come up with a new tradition together.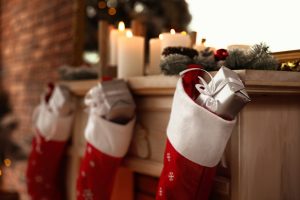 Depending on who has died, the old traditions may be too painful. If it's appropriate, sit down with your grieving loved one and talk about which traditions to keep this year and which ones to put aside. You might consider coming up with a brand-new tradition that will breathe some fresh air into the season.
6. Invite them to take part in a Christmas service project.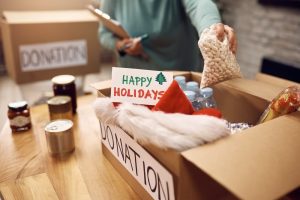 When we grieve, we can sometimes become so focused on the strong emotions we are feeling that we forget to come up for air. It's a good practice to focus on others so that we can let our minds rest from the grief for a while. Invite your grieving friend to volunteer at a soup kitchen, to make blankets for the homeless, or to participate in another opportunity available through the church or community.
7. Make room for them and be ready to help.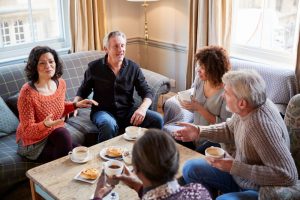 When someone is grieving, they often want to be alone and not be an inconvenience to those around them. Make sure that your grieving loved one knows that you have time for them and want them to be a part of your Christmas season. Practically speaking, be available, be inclusive, and be ready to offer help and support.
8. Encourage them to take care of themselves.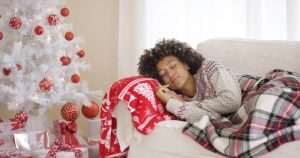 In times of grief, people often feel overwhelmed, tired, and emotionally spent, and because of this, it's important to take care of ourselves even while we grieve. Invite your grieving friend for a walk. Ask your grieving mother if she'd like a cup of hot cocoa or tea. If you have a grieving friend or family member visiting you for the holidays, turn down the covers of the guest bed, and let them know it's ready if they'd like to take a nap. If you know their favorite foods, prepare something just for them and take it to their home, staying for a short visit. Show them that it's okay to enjoy the simple pleasures even if their loved one is gone.
9. Don't offer advice. Listen.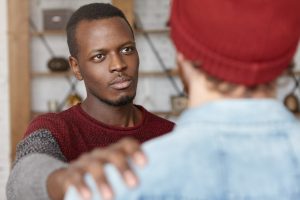 It's important that we allow people to grieve at their own pace and to be mindful of the words we say. Make sure that you don't make assumptions about their grief. Try not to make comparisons to how you have mourned a loss in the past. Make sure to give them choices – if you force them into something, it likely won't end well. More than anything, they need you to listen, to be present, and in many cases, to be silent.
10. Look for practical ways to offer help.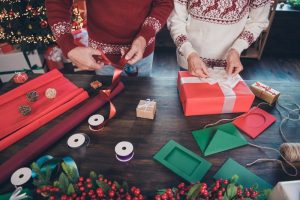 The holidays often mean lots of planning and preparation. For someone who is grieving, the things that once brought great joy may now feel pointless or like they are too much work. So, look for ways that you can help. Offer to help put up the Christmas tree or wrap presents. Ask them if they'd like to come to your home for a baking extravaganza (or perhaps they'd rather you come to theirs). If they need to shop for gifts, offer to go with them, or if they have a list, to pick up what they need. You may have some other great ideas for personal and meaningful ways to practically help your grieving loved one.
11. Send a thoughtful holiday card.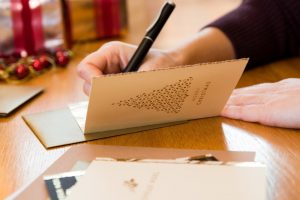 For many, Christmas time means sending cards with holiday cheer to friends and family. Though the practice has dwindled somewhat in recent years, it's a valuable way to tangibly show that you care about someone and are thinking of them. Consider putting some extra time and thought into what you might say in a meaningful card, words that will comfort and bring hope.
12. Follow up after the holidays to see how they are doing.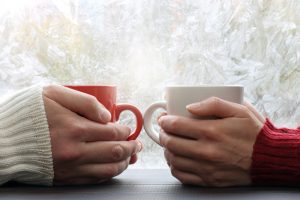 We aren't always the best about following through on things, but in this case, let's try to put extra effort in. It's important for a grieving person to know that your love and concern aren't just temporary but are true and sincere. Make sure to reach out and offer your support all through the year.