"Do you want to know who you are? Don't ask. Act! Action will delineate and define you." – Thomas Jefferson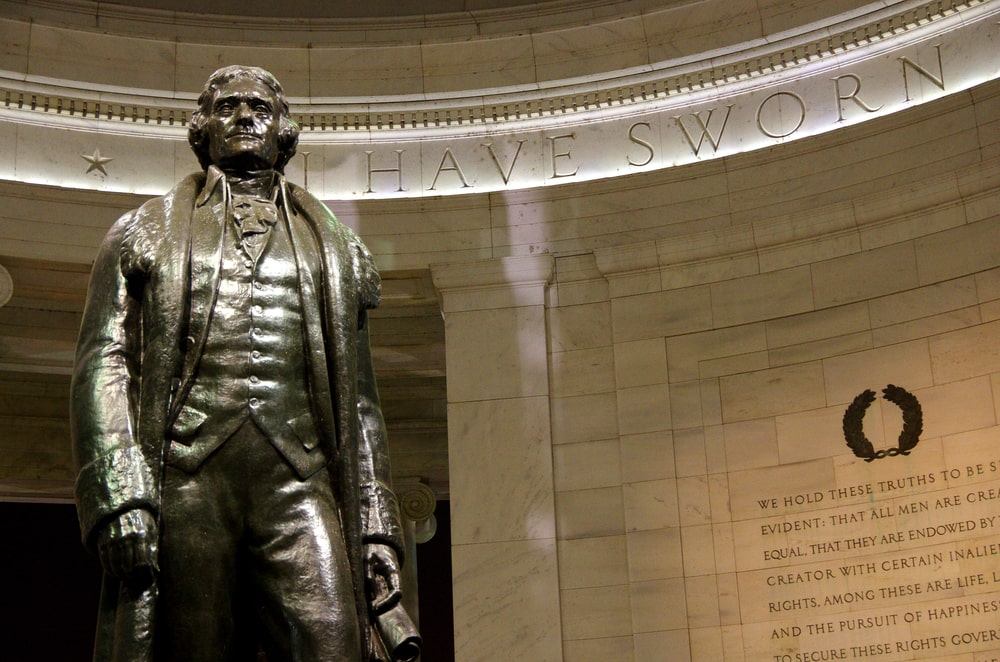 (Photo: Statue of Jefferson at Jefferson Memorial in Washington, D.C.)
The Fourth of July marks a great and long-remembered day in American history. It was on July 4th in 1776 that the American colonies declared their independence from Great Britain and became an independent nation. In 1870, Independence Day became a federal holiday, though it wasn't until 1938 that it became a paid federal holiday.
Our founding fathers consist of seven influential men. They are George Washington, Thomas Jefferson, John Adams, Benjamin Franklin, James Madison, John Jay, and Alexander Hamilton. While each of these men had faults and made mistakes, together they created our nation and continue to be remembered for their patriotism and courage.
In honor of Independence Day, let's reflect on one of our founding fathers, Thomas Jefferson: his life, his legacy, and the ways we have remembered and memorialized him.
Biography
Thomas Jefferson was born on April 13, 1743, in Virginia. He was born the third of ten siblings in a prominent family. In 1760, he attended the College of William and Mary, and eventually, he became a lawyer.
From 1767-1774, Jefferson practiced law in Virginia to great success. During this time, he also fell in love with and married Martha Wayles Skelton. They married on January 1, 1772, and eventually had six children together (though only two lived to adulthood).
Jefferson became involved in the colonial cause early in its development. In 1768, he served in the Virginia House of Burgesses, and in 1775, he attended the Second Continental Congress.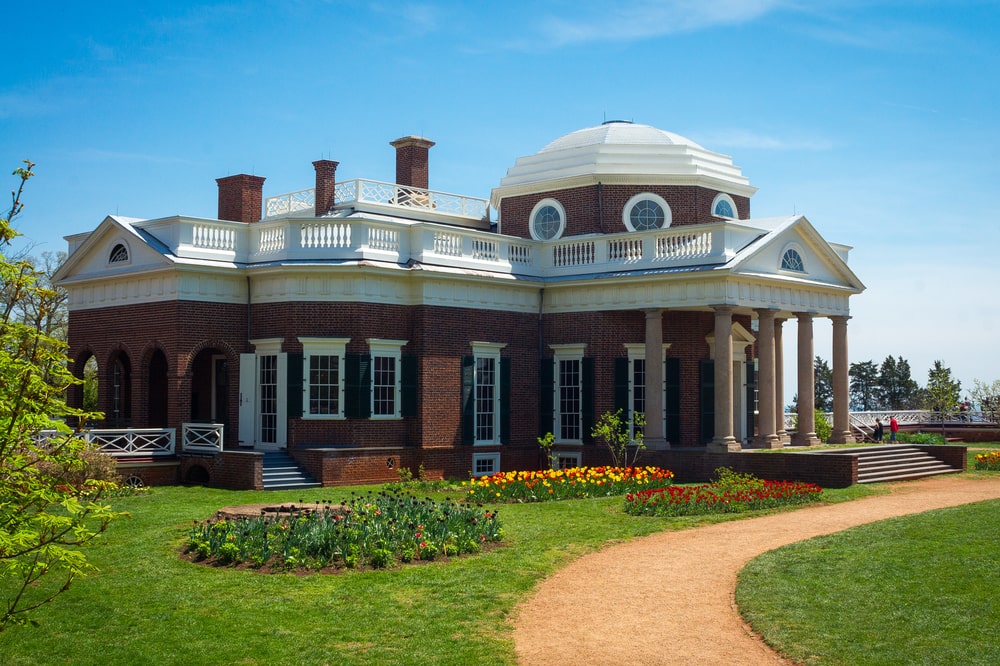 (Photo: Monticello, Jefferson's home in Virginia)
In 1776, Jefferson was part of a five-man committee to draft a declaration of independence. He wrote the first draft in 17 days. After the Declaration was adopted on July 4, 1776, he returned to Virginia where he served in the Virginia House of Delegates and then as the second governor of Virginia.
Afterward, Jefferson retreated from public life until the untimely death of his young wife. He was then appointed the U.S. Minister to France, replacing Benjamin Franklin. After five years in France, he returned to serve as Secretary of State during Washington's presidency.
Jefferson went on to serve as Vice President under John Adams, and in 1801, he became the third president of the United States and served two terms. Perhaps the most significant accomplishment of his presidency was the Louisiana Purchase in 1803. With this purchase from Napoleonic France, he doubled the size of the new nation.
After his presidency, Jefferson devoted much of his time to the establishment of the University of Virginia, and on July 4, 1826 – the 50th anniversary of the Declaration of Independence – he died at his home.
Jefferson's Legacy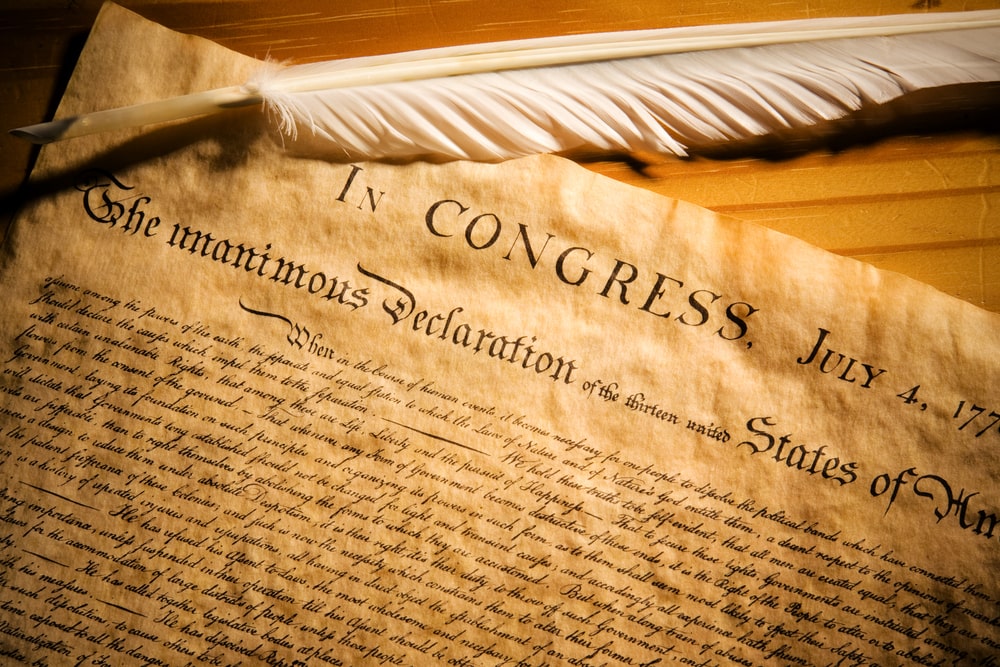 (Photo: The Declaration of Independence)
As we look back at Thomas Jefferson's life, none of us can deny that he left a legacy. He drafted the Declaration of Independence, served as both Vice President and President, and helped double the size of our nation. He was a scholar, a lawyer, a patriot, our third president, and a man whose words shaped the document that led to the creation of the United States of America.
During the last years of his life, Jefferson developed a strong friendship with his former political opponent, John Adams. In fact, they would die on the same day – July 4, 1826.
One month after their deaths, statesman Daniel Webster gave a eulogy for both men. He said:
"As human beings, indeed, they are no more. To their country they yet live, and live forever. They live in all that perpetuates the remembrance of men on earth; in the recorded proofs of their own great actions, in the offspring of their intellect, in the deep engraved lines of public gratitude, and in the respect and homage of mankind. They live in their example; and they live, emphatically, and will live in the influence which their lives and efforts, their principles and opinions, now exercise, and will continue to exercise, on the affairs of men, not only in their own country but throughout the civilized world."
Jefferson Remembered
Even now, we don't have to look far to see the many ways that Jefferson has been remembered and memorialized. Mt. Rushmore, the Thomas Jefferson Memorial, schools, universities, streets, cities, parks, and statues have been named for him. Any time children learn about the Declaration of Independence, Thomas Jefferson will always appear.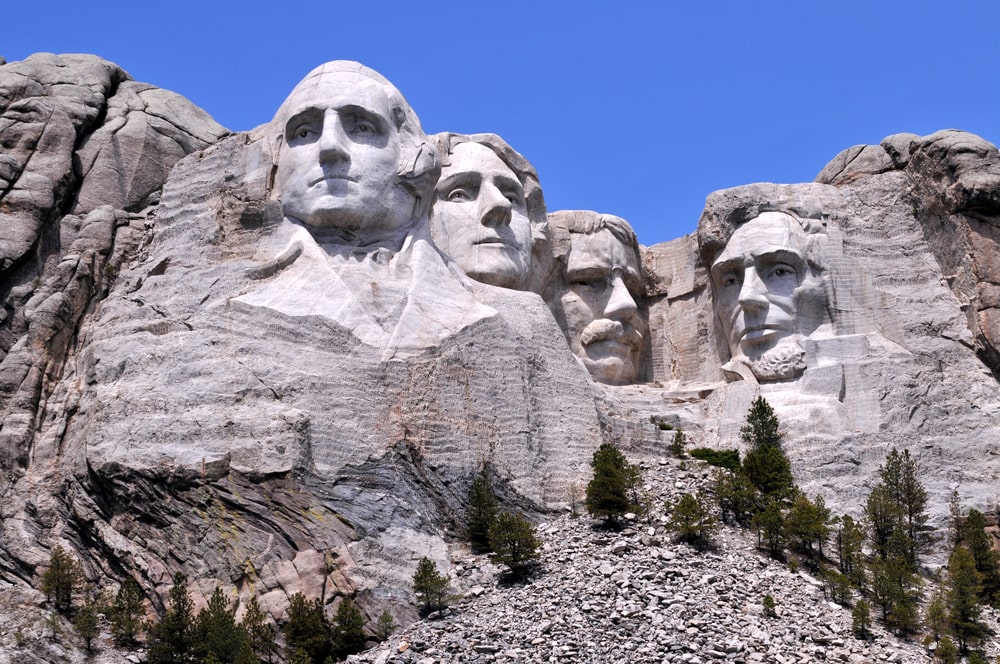 (Photo: Mount Rushmore, Jefferson is the second from the left)
It is through permanent memorials, like schools, museums, and statues, that we ensure a lasting tribute for those who have been loved and lost. Memorials also allow us, as people, to honor those we wish to always remember. Just as we create memorials for our heroes, we also create them for our loved ones in the form of grave markers, scholarship funds, or memorial donations.
The Importance of Legacy
As we reflect on Thomas Jefferson's life, think also of your own life. Are you leaving a legacy that you and your family can be proud of? Have you shared what's most important with those you care about? If you look at Jefferson's life, his legacy was peppered with both good and bad. However, it's up to you whether you have an accidental legacy or an intentional one. Whether your legacy empowers others or brings them low.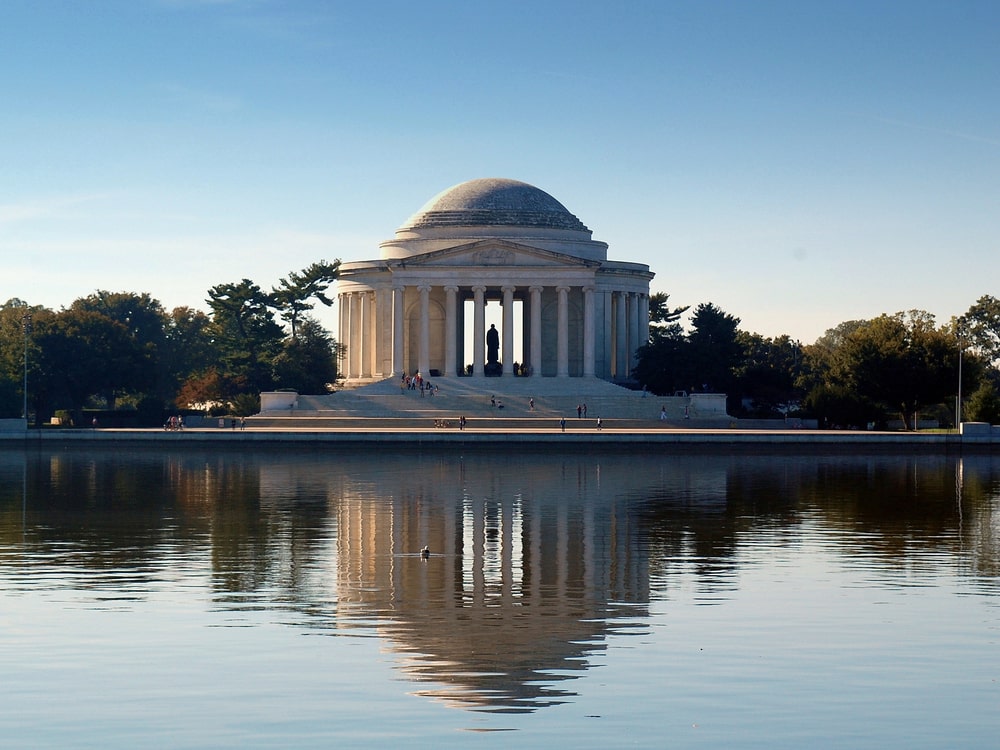 (Photo: Jefferson Memorial in Washington, D.C.)
With our legacies, we contribute to the future. The things we do and say affect the lives of others and have the power to create good or bad. What we do matters. What Thomas Jefferson did matters. Most of us are not prominent people. Our names are unknown to thousands, or even millions, of people. But then, fame and glory aren't the point of a legacy. Instead, it is our responsibility as good men and women to create legacies that will take our families and the next generation to a level we can only imagine.
Let's learn from Thomas Jefferson's successes and mistakes and live lives that positively impact others and create legacies worth remembering.