If you are currently battling breast cancer, if you know someone who is battling breast cancer, if you know and love a breast cancer survivor, or if you've lost a loved one to the disease, we stand with you in the fight to see an end to breast cancer.
According to current statistics, it is expected that, in 2018, more than 40,000 deaths will be linked to breast cancer. Moreover, one in every eight women will be diagnosed with breast cancer in her lifetime as will one in every 1,000 men. In our collective struggle, as men and women, we can join forces in a number of ways.
1. Participate in Wellness Programs & Lifestyle Changes
When possible, men and women should participate in a wellness program and take part in all the tests required to monitor current health status. According to the Mayo Clinic, studies show that some lifestyle changes contribute to a marked decrease in breast cancer risk.
For example, here are a few suggested changes:
Limit alcoholic beverages
Quit smoking
Control weight
Stay physically active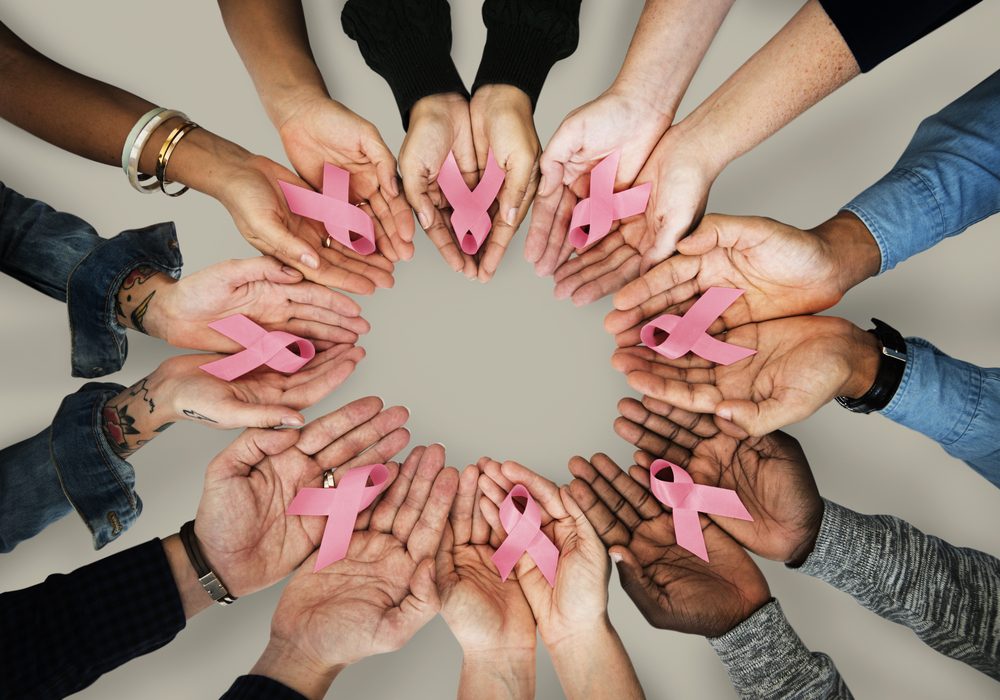 2. Get Involved & Spread Awareness

Firstly, it's important to remember that the possibilities to get involved in the fight against breast cancer are as limitless as your imagination. There are some established ways of participating in spreading awareness for breast cancer: donate, participate in a Race for the Cure, become an advisor/volunteer for a breast cancer program, host a fundraiser, or wear pink to spread awareness.
However, your original ideas are welcome too, so don't be afraid to bring them to the table. For example, one woman started a nonprofit that provides unique hospital gowns for women battling illness. Another woman began writing encouraging letters to fellow breast cancer patients, and also started her own nonprofit that has sent over 60,000 handwritten cards and letters to 152 patient centers. The point is, don't limit your own impact. Think outside the box and find the most meaningful way for you to become involved.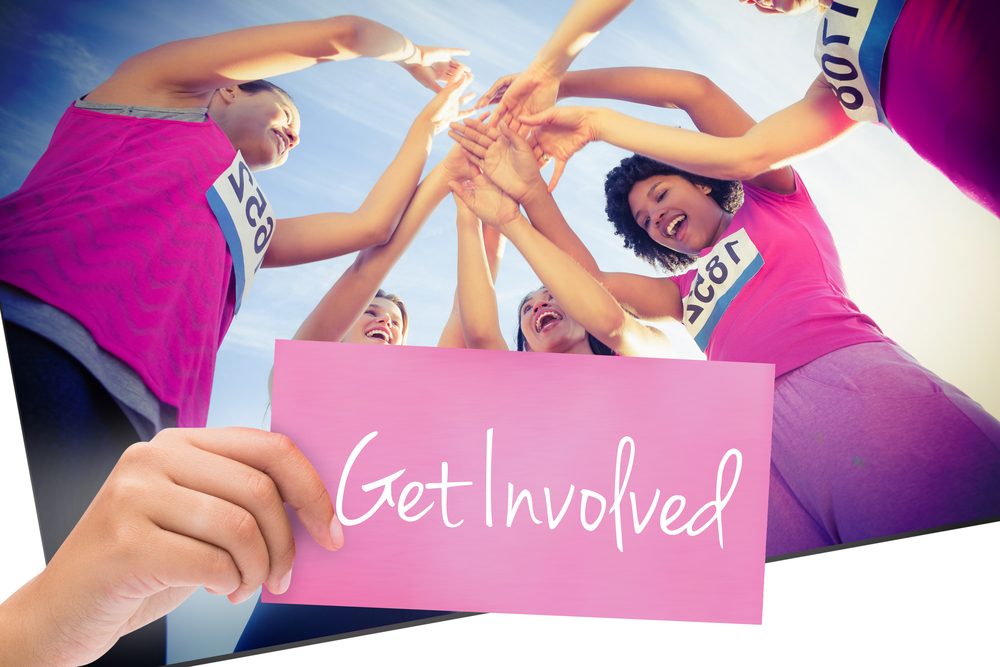 3. Share Inspirational Stories of Hope
The women and men who have battled and are battling this disease are a great source of hope. Read their stories and allow them to change you. Ultimately, no matter the story of your own life, we can find inspiration, hope, and encouragement in the stories of others.  Let's be loving, compassionate, and above all, changed. And be sure to share the stories that impact you the most with others through social media. That way, you can inspire and raise awareness for breast cancer at the same time.
4. Find a Support Group
If you have recently been diagnosed with breast cancer, you are not alone. Consider joining a support group consisting of others who are currently battling the disease. In them, you may find much-needed encouragement and inspiration.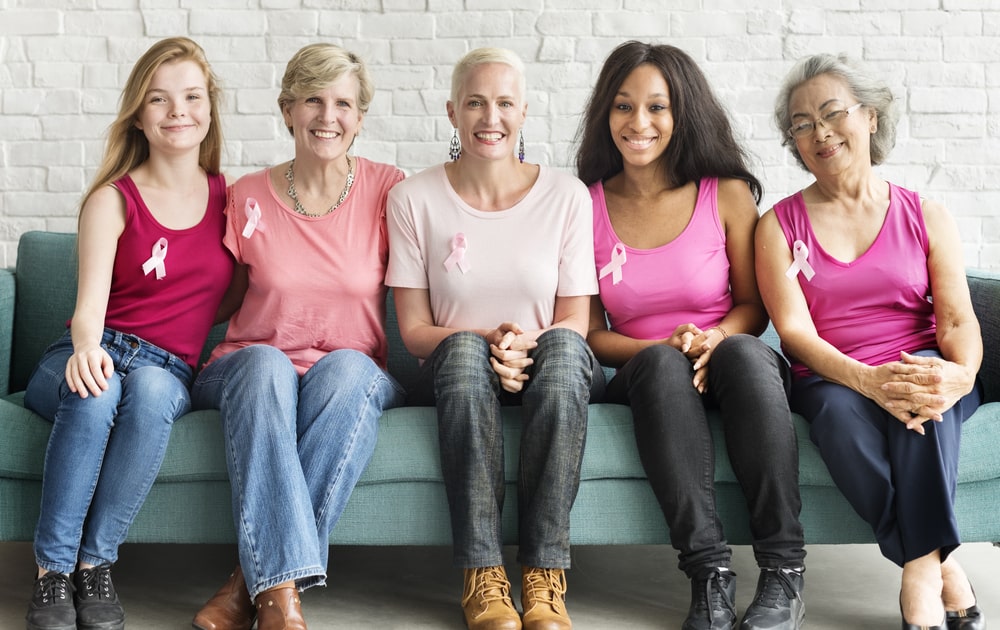 5. Get Connected to Grief Resources
Finally, if you have recently lost a loved one to breast cancer, your road to healing is just beginning. Emotions may be raw, and that's okay. It's normal to feel grief, anger, pain, frustration. Author, educator, and grief expert, Dr. Alan Wolfelt, puts it this way: "From my own experiences with loss as well as those of the thousands of people I have counseled over the years, I have learned that we cannot go around the pain of our grief. Instead, we must learn to embrace and express it. This is hard but absolutely necessary work." Facing the pain of grief is hard. But in the end, it is the only way through the journey of grief.
We all need support and encouragement on the journey through grief. Consider talking with a friend, making an appointment with a grief counselor, or finding others who are going through a similar situation. You may even be able to find local support groups for those who have lost a loved one to cancer. You can also visit Dr. Wolfelt's website, the Center for Loss & Life Transition, to learn from his experience helping people walk through the journey of grief toward healing.