Most funeral homes are staffed by hardworking, caring, and compassionate people. But every once in a while, you might come across a funeral home that does not have your best interests in mind. So, how can you identify the funeral homes you should avoid? Let's discuss several warning signs you can look out for as you choose a funeral home partner.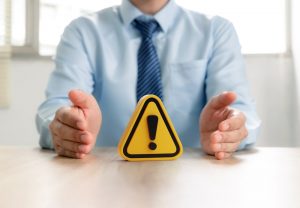 7 Warning Signs to Look For
Unless you live in a small town, you likely have more than one choice of funeral home. And it's up to you to decide which one you want to work with. As you thoughtfully consider your options, look out for the following warning signs.
Warning Sign #1: They Don't Provide a General Price List (GPL) Upon Request
By law, every funeral home is required to keep a General Price List (GPL) updated and available to consumers. That means you! The Federal Trade Commission set the Funeral Rule in place back in 1984 to protect you from possible scams or unfair pricing. Whether you're preplanning or have suffered a recent loss, if the funeral home doesn't want to give you their GPL, that's a red flag. When you pick up the GPL, the funeral home may want to briefly discuss their pricing with you and answer your questions, but they should NEVER refuse to give it to you.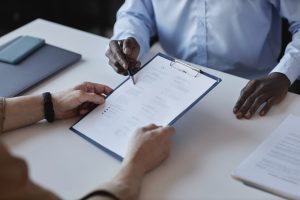 Warning Sign #2: They Aren't Transparent About Their Pricing & Practices
There are many ways a funeral home can exhibit a lack of transparency. Do they only show you a limited number of caskets or urns? Do they give you vague numbers or generally avoid specific answers to your questions? Are they asking you to pay without an explanation of services? These are red flags that the funeral director could be acting dishonestly. A reputable funeral home will review ALL of your options for services and merchandise. Plus, they will give you an itemized breakdown of costs.
Warning Sign #3: They Try to Sell Services You Don't Need or Want
Our third warning sign relates to how the funeral director talks about services and merchandise. Do they want you to pay for a protective casket even though you've chosen cremation? Are they pushing you to add services you don't want? Are they saying embalming is required? Good funeral homes will present you with the options and offer suggestions based on their experience, but they will allow you to decide what's best for your family. So, if you feel like the funeral director is aggressively trying to steer you toward certain decisions, that's a red flag.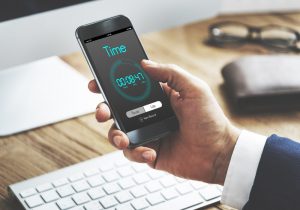 Warning Sign #4: They Rush You to Make Decisions
After losing a loved one, you're already in a state of heightened stress. Regardless of what the funeral director may say, you have time to make decisions about honoring your loved one's life. If they start telling you that every decision needs to be made RIGHT NOW or that you're taking too long, that's a red flag. The best funeral directors will take all the time you need. They will sit with you, listen to you, and do everything possible to help your family create a unique and meaningful final tribute.
Warning Sign #5: They Make You Feel Guilty
"Emotional overspending" is a real thing. It often happens when the deceased doesn't leave behind instructions regarding their funeral wishes. The surviving family members, not knowing what to do, may decide to go all out and buy "only the best" for their loved one. A dishonest funeral director will take advantage of the family's uncertainty and make them feel guilty if they don't buy the most expensive options. The funeral director is there to guide your experience, not dictate your decisions. If they start to guilt trip you for choosing a less expensive option, that's a red flag.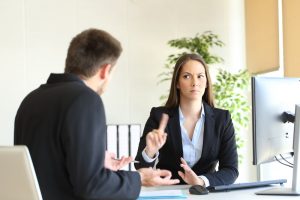 Warning Sign #6: They Aren't Caring and Sympathetic
The funeral profession is closely intertwined with the most difficult human experience: the death of a loved one. When choosing a funeral home, you need caring, sympathetic people alongside you. If the funeral director is acting inconsiderate, unkind, impatient, or simply disinterested or aloof, that's a red flag. The last thing you need following the death of a loved one is to deal with a difficult person. Good funeral homes will employ knowledgeable, compassionate people who want to help you through each step of the funeral planning process.
Warning Sign #7: They are Difficult to Work With
At funeral homes that practice good customer service, the goal is to make the funeral planning process as simple and easy for you as possible. That means they should be accommodating and easy to work with. However, if your interactions with the funeral home are difficult or frustrating, that's a red flag. For example, do they reschedule appointments without advance notice? Are they impossible to get ahold of? Do they avoid answering your questions? Never return your calls? These behaviors shouldn't be ignored.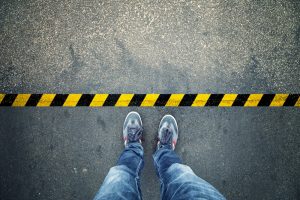 Now that we've covered 7 warning signs to look out for, let's talk about several ways you can avoid ending up at a dishonest funeral home in the first place.
Tactics for Identifying Dishonest Funeral Homes
None of us like to think about death ahead of time. But if you want to make sure you and your family aren't taken advantage of, you should familiarize yourself with the funeral homes in your area long before you need their services.
You can do that in several ways, including:
Check their Google and Facebook reviews
Talk to family or friends and get word-of-mouth recommendations
Review the funeral home's website and social media to see who they are
Check the Better Business Bureau to see if there are any complaints
Attend an open house or event hosted by the funeral home
Request a tour of the funeral home and ask for a GPL
Trust your instincts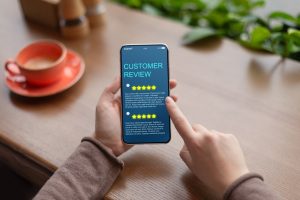 With all the regulations and guidelines set in place, the odds are excellent that most of the funeral homes in your area are run by good, caring people who are providing a necessary and much-needed service. But there are a few bad apples out there, and it's good to identify them.
For additional information, check out Top 10 Characteristics to Look for in a Funeral Home or Top 11 Qualities to Look for in a Funeral Director.
Armed with these 7 warning signs, you can more confidently choose a funeral home partner who will focus on meeting your needs, answering your questions, and ensuring that you and your loved one are treated with respect, dignity, and the utmost integrity.