Losing a loved one can bring pain, grief, uncertainty, and confusion. A loss can also leave you with the responsibility of planning a funeral, requiring you to answer questions that you may have never considered. This combination can make you and your family feel lost, overwhelmed, and in need of a helping hand. A caring funeral director can be that helping hand.
Most funeral homes have funeral directors who are a source of assurance for families. Funeral directors are meant to be a comforting guide during the funeral planning process. However, if you've never had to plan a funeral before, how do you know which funeral director is best for your family?
One of the easiest ways to determine whether a funeral director is right for you and your family is by recognizing certain qualities they possess. From how they first greet you to how they check on you after the funeral, you deserve a caring professional who makes things easier during your time of pain.
Here's a list of 11 qualities you look for in a funeral director who will best care for you and your family.
1. Caring
When you need the services of a funeral home, you're likely experiencing one of the saddest seasons of your life. You need to know that the funeral professional serving you and your family deeply cares about your well-being. A caring funeral director will make you feel welcome, express their sorrow for your loss, and will let you know that everything will be taken care of. Listen to your instincts during your first interaction with a funeral director, as a genuine caring heart is easy to identify.

2. Supportive
There are so many unique and special ways to celebrate the life of your loved one. So, you'll want to work with someone who is supportive of your wishes. The right funeral director will encourage your choices and do everything possible to make your wishes a reality all while respecting your budget. Most funeral directors like to say that no request is too great and no detail is too small. That is the perfect mindset for someone who is eager to serve you.
3. Honest
An honest person can make the funeral planning process simple and easy. There are so many decisions that go into planning a funeral. You need an honest funeral director who will be upfront with you about your options, costs, logistics, and other important details. Honesty and transparency will make you feel at ease and confident throughout the funeral planning process.
4. Trustworthy
Similar to honesty, the right funeral director will never give you a reason to doubt their motives or promises. You can trust they will keep their word to you, no matter what. Chances are that problems will arise during the funeral planning process. However, a good funeral director will keep you informed and updated on any changes or issues.

5. Knowledgeable
If you've never had to plan a funeral, you may not know all the options available to you. That's why it's important to have a knowledgeable funeral director by your side who can help you plan a funeral that will honor the life of your loved one. They can suggest what a funeral should include and what details will best serve you and your family. Plus, the right funeral director will have experience in creating memorable funerals, and their knowledge will serve you well.
6. Strong Communicator
A funeral director who puts your needs first will always keep an open line of communication – especially if there are changes to the funeral plans. They will communicate new information quickly and accurately. They should also offer multiple ways for you to contact them (office phone, cell phone, email address, etc.) Most funeral directors want to make it easy for you to contact them, so find a funeral director that makes communication a priority.
7. Good Listener
You deserve to be valued and heard in your time of grief. A funeral director who listens just as well as they communicate will do just that. You will have many conversations with the funeral director, so it's important that your words don't fall on deaf ears. The right funeral director will listen to you and value any and all information you can give them.

8. Creative
A creative funeral director will give you unique ideas in helping you create a personalized tribute for your loved one. They can offer suggestions on how to properly honor the life of your loved one, no matter how traditional or contemporary of a funeral you want. This process usually starts with you telling the funeral director what made your loved one special and what their interests were. From there, a creative funeral professional can help you create a memorable goodbye that will showcase the special life of your loved one.
9. Patient
With grief consuming most of your thoughts during the funeral planning process, feeling overwhelmed is a perfectly normal reaction after losing a loved one. In those moments, you need someone who will calmly and patiently work with you as a friend and guide. You don't need someone rushing you into decisions that you're not comfortable with. Working with a patient funeral director will make you feel like you're their sole priority and not just another funeral to schedule.
10. Empathetic
Empathy is one of the most important qualities to find! This characteristic can help build a bridge of lasting trust and confidence between you, your family, and the funeral director. You might wonder how funeral directors remain empathetic after helping so many grieving families. But that's what makes the heart of a funeral director so special. The right person will show you that they truly understand the pain you're feeling. This kindness can lead you to be more willing to place your faith in them and their ability to properly honor your loved one.
11. Organized
As we've discussed, planning a funeral takes time and requires a lot of decisions. You need a funeral director that won't let any detail slip through the cracks. No matter how elaborate or simple your funeral is, the right professional will make sure everything is accounted for and that nothing goes overlooked. Additionally, an organized person will make sure that every member of your family is on the same page and that – to the best of their ability – everyone is happy with the funeral.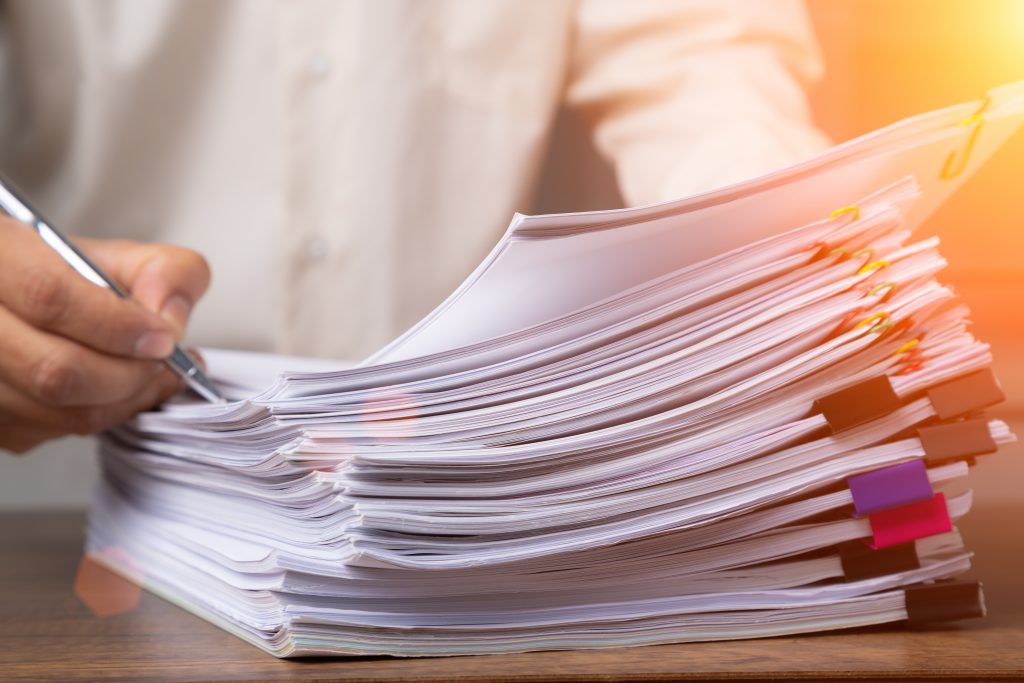 A funeral director who exhibits these qualities can give you and your family confidence, calmness, and assuredness during the funeral planning process and beyond. There are other qualities that make a great funeral director, but make sure they exhibit these qualities.
After all, a funeral director's greatest calling is to be there for you when you need them most. They'll be eager to prove that they are worthy of caring for you.