How much do you really know about Veterans' Burial Benefits? Do you know how much the VA will pay toward a veteran's funeral? Do you know which benefits you or your loved one are eligible for?
Among veterans, there are a lot of misconceptions about veterans' burial benefits, and it's understandable. When it comes to burial benefits, most service men and women don't really get a good explanation of what they are eligible for during their time in the Armed Forces. Some veterans assume they know what they will receive, and they plan accordingly based on misconceptions. Unfortunately, at the time of death, these misconceptions can make a difficult time even more difficult for their families, creating needless anxiety, worry, and doubt.
Test your knowledge of veterans' benefits by taking a look at the questions below: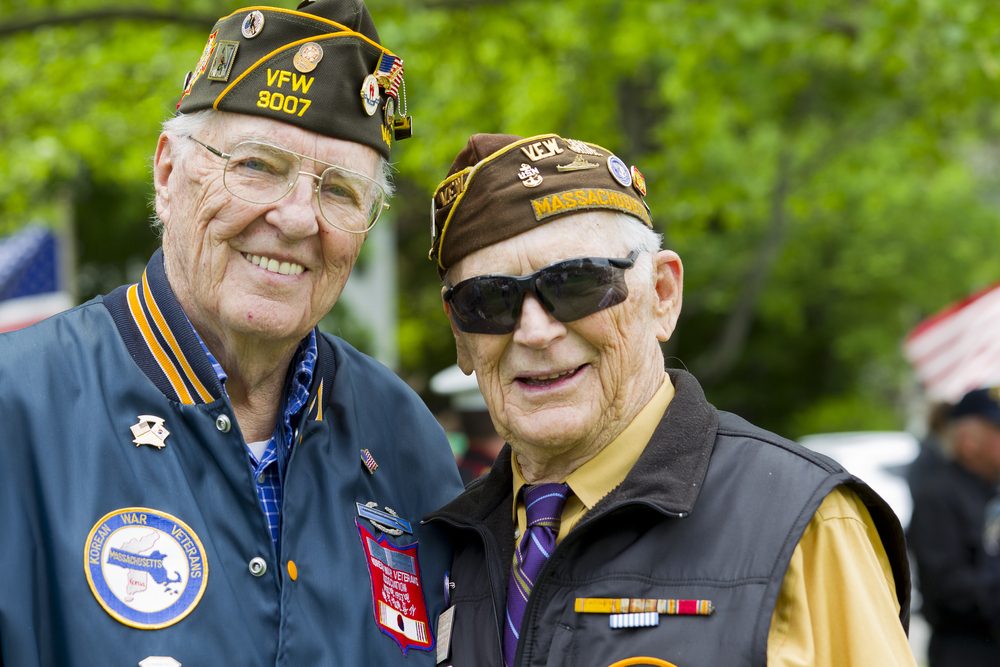 Will the Department of Veterans Affairs (VA) pay for a veteran's funeral in full?
A: No, the VA will not pay for a veteran's funeral in full. This applies to both cremation services and traditional funerals. However, the VA does provide a specified amount, called a burial allowance. The burial allowance amount varies based on several factors, including whether or not the death was service-related, if the veteran was hospitalized at the VA, when the death occurred, and where the veteran has chosen to be buried.
Am I automatically eligible for burial benefits simply because I was once in the service?
A: No, there are eligibility requirements that a veteran must meet to qualify for burial and funeral benefits.
Will my family receive funds from the government in advance of the funeral?
A: In most cases, your family will receive a reimbursement from the VA. Your family should keep track of all receipts and submit them, along with an application, to the VA. Once the application is processed and approved, your family will receive the determined reimbursement.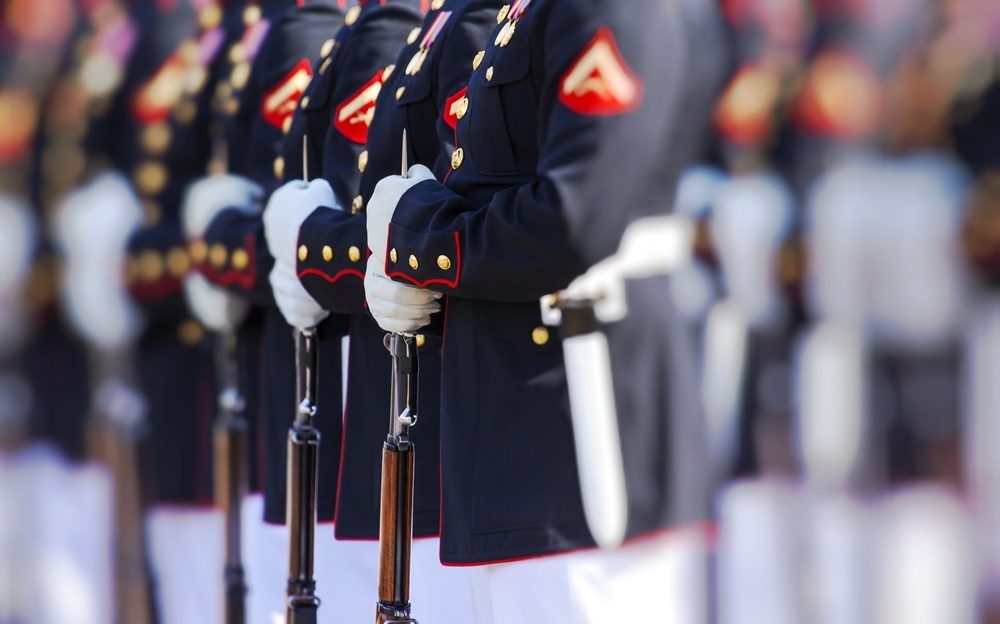 Are there cases where the VA pays nothing toward a veteran's funeral?
A: Yes. A veteran is not eligible for standard burial benefits if they 1) received a dishonorable discharge, 2) died during active military service (where different regulations apply), 3) were a member of Congress and died while holding office, or 4) were a Federal prisoner.
If a spouse predeceases the veteran, can that spouse be buried at a national cemetery?
A: As a matter of fact, yes, the spouse can (this must be a legal spouse and does not apply to any former spouses). This benefit applies to a living veteran's dependents as well.
Who is eligible for burial in a national cemetery?
A: With some restrictions and eligibility requirements:
Veterans and members of the Armed Forces (Army, Navy, Air Force, Marine Corps, Coast Guard)
Members of Reserve Components and Reserve Officers' Training Corps
Commissioned Officers from both the National Oceanic and Atmospheric Administration and the Public Health Service
World War II Merchant Mariners
Some Philippine Armed Forces veterans
Spouses and dependents of veterans
Parents of veterans
Others who receive specific approval from the Secretary of Veterans Affairs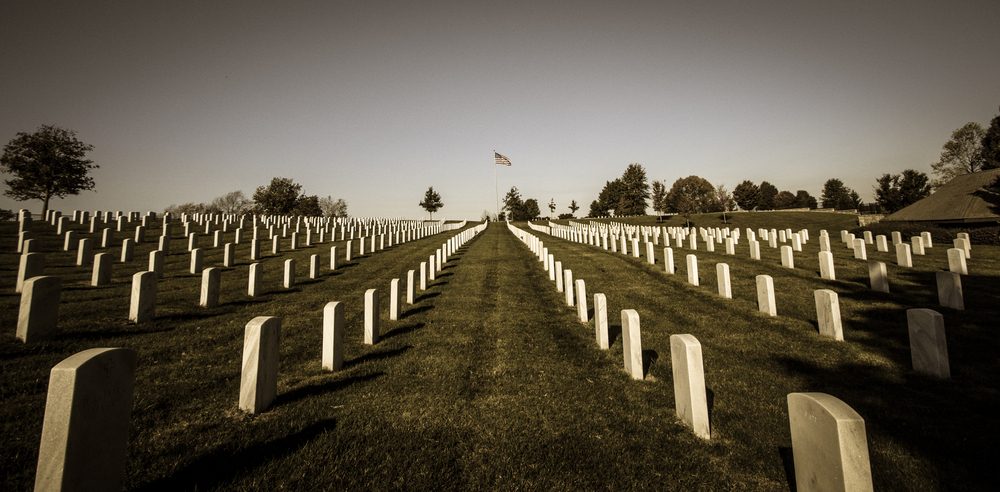 Can you reserve a national cemetery gravesite in advance?
A: You cannot select a specific gravesite plot, but the family can complete advance funeral planning arrangements. The benefit to advance planning is that when the need arises, the VA merely re-verifies previously submitted documentation. The surviving family does not need to contact the VA directly, but instead, can work in partnership with their chosen funeral home to plan a meaningful service
What does the VA provide for veterans buried in a national cemetery?
A: Burial in any open VA national cemetery is available to eligible veterans. This includes, at no cost to the family:
opening/closing of the grave
a grave liner
perpetual care of the gravesite
Additionally, veterans are also eligible for a burial flag and the Presidential Memorial Certificate.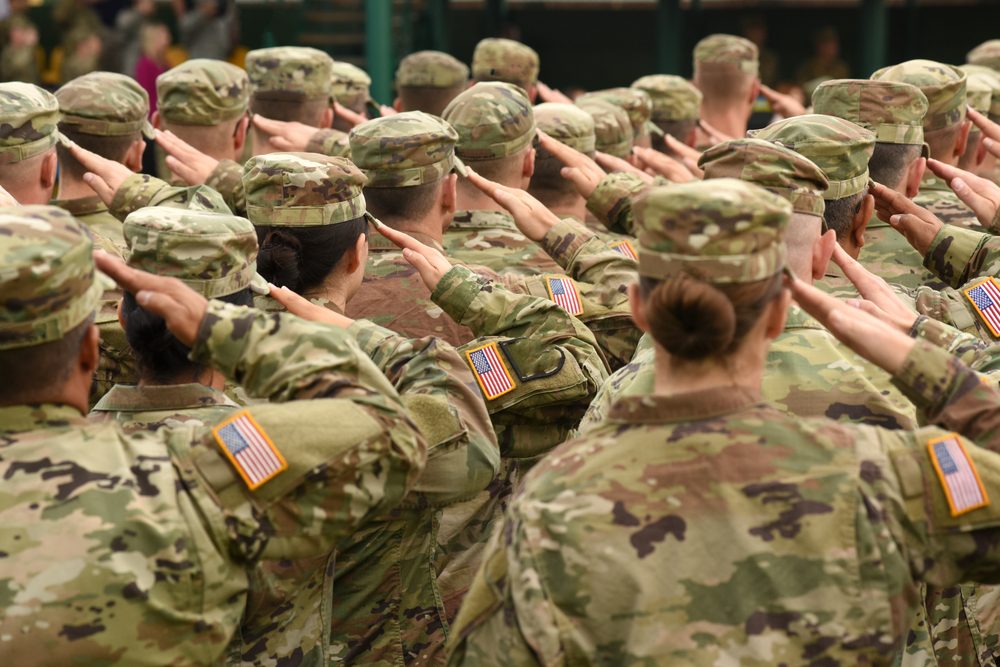 What does the VA provide for veterans buried in a private cemetery?
A: Eligible veterans may receive a burial allowance as well as a government-issued headstone (or marker or medallion), a burial flag, and a Presidential Memorial Certificate. However, any spouses or dependents buried in a private cemetery receive no benefits.
Does the VA pay for cremation services?
A: Not specifically, but they do provide a burial allowance for eligible families. The family pays for any funeral costs (including embalming, a memorial service, a casket or an urn, etc.) at their own expense. However, the family can apply for the burial allowance reimbursement to help toward the overall cost, if eligible. Both cremated and casketed remains buried or inurned at a national cemetery receive the same honors. As with a traditional funeral, the VA will provide a space for burial or inurnment, perpetual care, a marker, burial flag, and a Presidential Memorial Certificate.
Does the VA provide burial at sea?
A: No, they do not, but you can contact the United States Navy Mortuary Affairs office toll-free at 1-866-787-0081 with questions.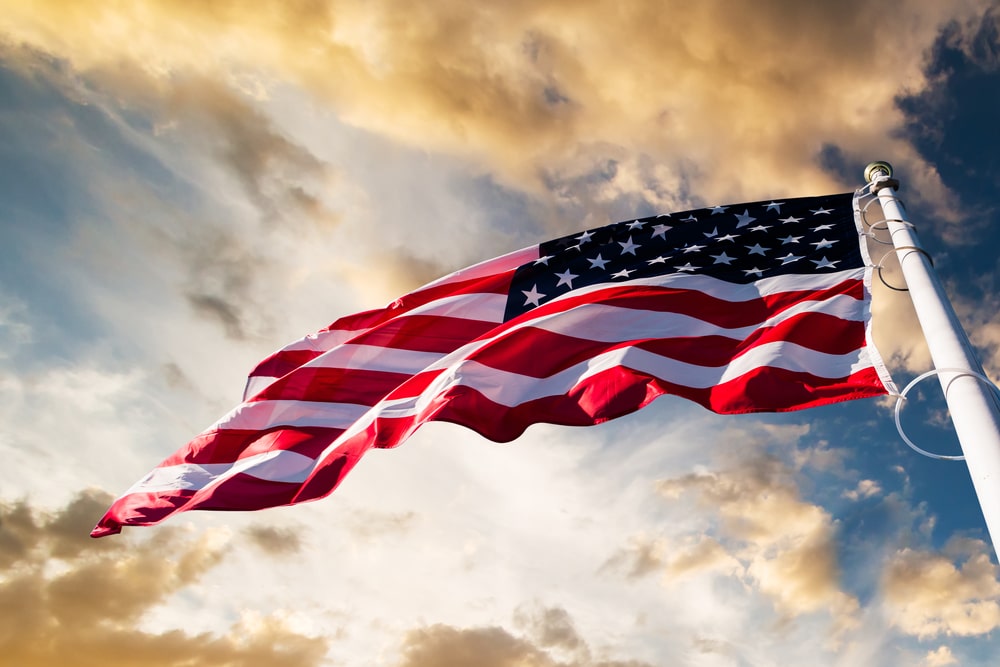 What is the Avenue of Flags?
A: In some national cemeteries, the Avenue of Flags or the "Avenue of Remembrance" is an everyday feature, while in others, it is reserved for special days of the year (like Veterans Day or Memorial Day). Flags upon flags line the main pathways of the cemetery, each one representing and honoring a life lived in service to the United States. In many cases, the flags flying are burial flags. On the day of a veteran's funeral, the family receives a burial flag, and some families choose to donate the flag to the cemetery, to honor their loved one's memory. The flags create a solemn and reverent atmosphere for those who served our country well. Contact the national cemetery of your choice to ask questions about donating a flag.