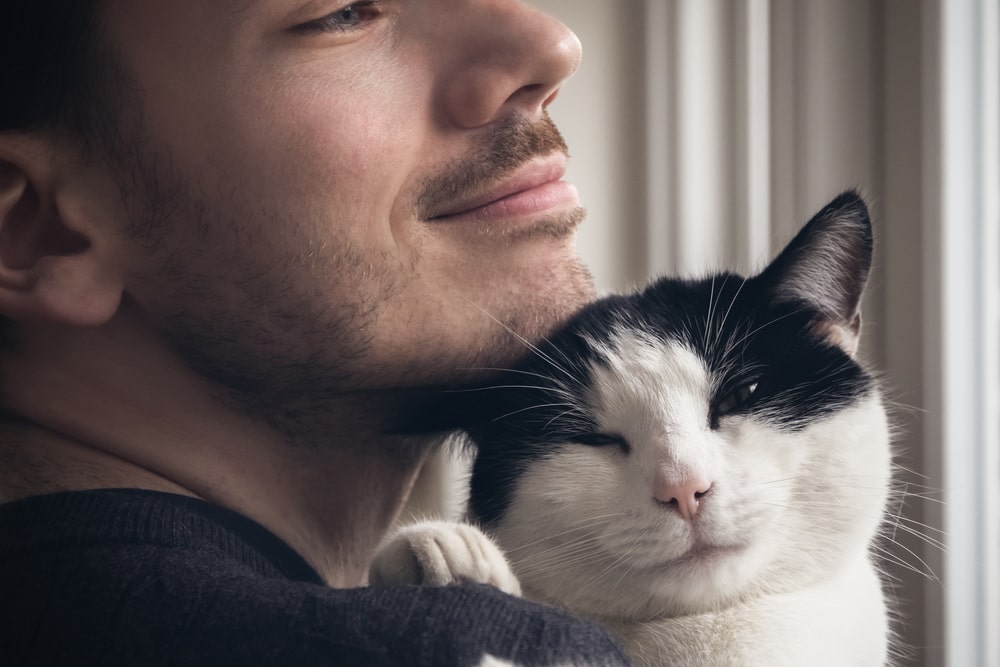 Grieving the loss of a loved one looks different for everyone. Each person has their own unique needs and ways of coping with a loss. But did you know that interacting with animals can actually help you grieve? Whether you feel overwhelmed by stress, struggle to keep a routine going, or have a child who won't talk about their feelings, animals can help you and your family as you move along your grief journey. Here are 5 ways that animals can provide support and care to those who are grieving.
Boost Mental Health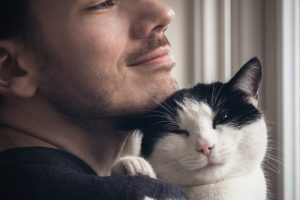 Did you know that just being around animals can improve your mental health? For most people, just being in the presence of an animal can help boost positive hormones like dopamine and decrease stress-related hormones. Interacting with animals can also reduce anxiety and help those with depression.
Even more importantly, animals provide companionship – an important need after losing a loved one. Many people struggle with loneliness after someone they love dies, but a pet can combat loneliness through their presence.
Provide Physical Benefits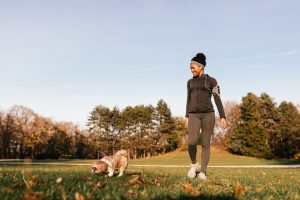 Animals can also provide physical benefits to those who are grieving. Pets, especially dogs, need exercise, which helps their owners stay active. Exercising is known to help with depression and sadness, which are common during times of grief.
Plus, having a pet can encourage you to take care of yourself. No matter what type of pet you have, your animal friend relies on you to feed and care for them, which can motivate you to get moving when you don't feel like it. Even more importantly, having a pet can encourage you to take better care of yourself – whether that's through exercise, diet, or choosing to do things you love.
Create Routines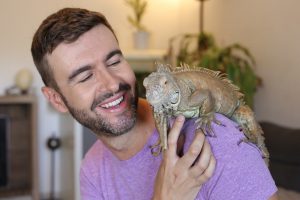 After losing someone you love, you may feel like your world has been turned upside down. That feeling can make everyday life a struggle, but sticking to a routine can give you a sense of normalcy when everything else feels chaotic.
Animals need to be fed and cared for on a regular basis, which can help you create a structured routine. The motivation to care for a pet that's relying on you can encourage you to keep moving and stick to your daily routine. Whether you're feeding your pet iguana, playing with your pet rabbit, or taking your dog for a walk, a routine can help you find your new normal at a time when your world might feel hectic and stressful.
Give Social Support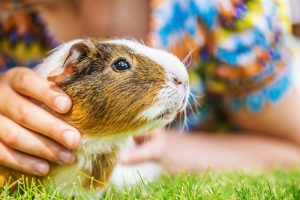 Social support is important after the death of someone you love. But did you know that animals can provide social support, too? Animals are great to talk to, and most pet owners have built relationships with their pets. This relationship can reduce loneliness, especially for those struggling with grief.
In fact, one study about social support found that people who had pets or interacted with animals were more likely to feel supported in their grief. Because most animals are very loving and enjoy attention, they provide an unconditional, endless source of companionship for grieving people.
Help Children Process Grief

Coping with grief can be a struggle for children. Their brains are still developing and learning to navigate the world and their emotions. The death of someone they love can bring on emotions they are unprepared to handle. While they struggle to understand their feelings, they must also learn how to process their grief and the sudden absence of someone they knew well.
Spending time with an animal can comfort a child. But many children also love talking to animals, which can help them learn how to talk about their emotions. Many children may not feel comfortable sharing their feelings with an adult, or they may not know how to describe their emotions. Talking to an animal provides a low-pressure way for children to explore their feelings and begin to process their grief.
Different Kinds of Support Animals
Animals can support people who are grieving in different ways, depending on their level of training! Here are the different ways animals can help.
As a pet
An animal doesn't need to be certified or specially trained to help with grief! Any pet can provide emotional support to its owner. Even pet fish can help your mental health!
As a therapy animal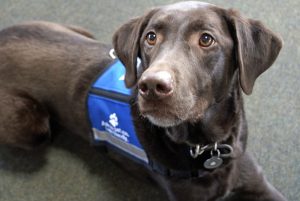 Therapy animals are typically pets that help support large groups of people. For example, dogs or other animals that visit hospital patients are therapy animals. So are grief therapy dogs that some funeral homes have. Therapy animals don't always need to be trained or certified, but they must be well-behaved and may need to undergo obedience training.
As an emotional support animal
Just like therapy animals, emotional support animals (ESAs) don't need to be trained or certified. But instead of helping a group of people, ESAs help a particular person with a mental or psychological disability. To obtain an ESA, a person must receive a prescription letter from a licensed mental health professional who determines that an animal would benefit them. ESAs are not service animals since they only provide mental health support and aren't trained to perform a particular task.
As a certified service animal
A service animal is trained to perform a specific task for someone with a specific disability. For example, a seeing-eye dog is trained to guide someone who is blind or visually impaired, so it would be a service animal. Service animals must be specially trained and certified to assist someone with a disability.
While everyone has different needs, interacting with animals can greatly benefit you while you're grieving. Whether you spend time with your own pet, interact with a therapy animal, or apply for an emotional support or service animal, consider spending time with an animal as you continue your grief journey.