Pets are a welcome addition to our lives. They bring comfort, hope, laughter, joy, and companionship. Unfortunately, you will outlive many pets during your lifetime, but that doesn't mean you can't honor each pet's life and cherish their memory for the rest of yours. If you'd like to create a memorial keepsake that both brings you comfort and helps you remember your pet in a meaningful way, consider these 11 pet keepsake options. Perhaps one will feel like the perfect way to remember your pet for years to come.
1. Painted Pet Portrait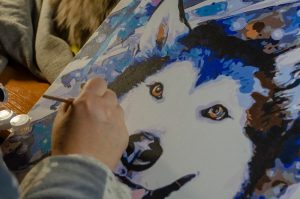 Whether you choose to paint the portrait yourself or commission it with a friend or artist, a painted pet portrait can be a beautiful and whimsical way to remember your pet's life. You can request certain colors and provide a sample photograph. With so many styles available, you can choose an artist that meets your tastes, who will paint a portrait that will be a lovely addition to your home.
2. Photographs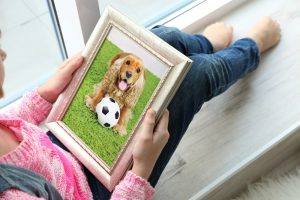 Photographs are a simple yet versatile way to remember a pet's life. You may choose to place a favorite photo in a frame and find a home for it in a special location. Or you can order a single canvas print or a collection of canvas prints. You could do a tiled collage of photos for the wall or find a frame that will allow you to create a collage on your own. There are so many options to consider with photographs, and you can make it as simple or as detailed as you'd like.
3. Memorial Photo Book or Scrapbook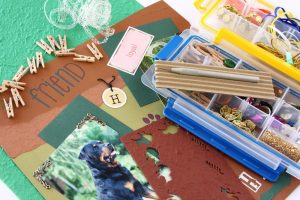 While related to photographs, the photo book or scrapbook is much more involved. The act of selecting photos and designing each page can be cathartic and help you both honor your pet's memory and process your feelings of grief. And while it will take time, the finished product is something you can go back to again and again. Or show friends and family when you share stories about your beloved pet's antics.
4. Memory Box or Shadow Box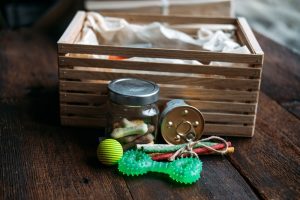 With a memory or shadow box, you can collect items your pet cherished and keep them close to you. Perhaps include a photo, a favorite toy, leash, collar, tags, or whatever else is special to you. With a memory box, you might keep it on a bookcase where you can easily pull it out. And with a shadow box, you can hang it on a wall or set it in a place of honor.
5. Headstone or Garden Stone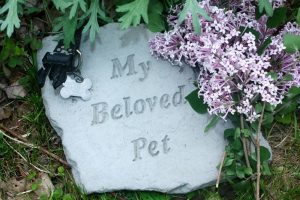 If you want a more natural option, a small headstone or garden stone might be a good way to honor your pet's life. If your pet is buried in your backyard or in a local pet cemetery, you could include a small headstone with the pet's name and an engraving, like a paw print. On the other hand, a garden stone may be better, with a sweet sentiment like, "Best friends live furever in the memories we hold dear." If you wish, you could combine the two ideas by including your pet's name and a short sentiment.
6. Personalized Calendar or Stationery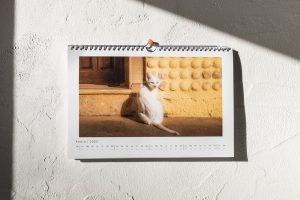 For the letter writer, ordering special stationery with your pet's image may be sweet and meaningful. Every time you choose to communicate with a friend or loved one, you have the chance to see your pet's face and reflect on how amazing they were. Alternatively, you could create a personalized calendar (or any other paper products you regularly use) with favorite photos of your pet.
7. Customized Fabric Items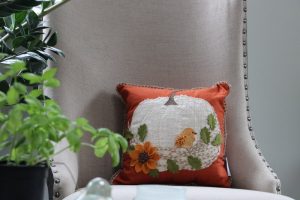 As with photographs, the possibilities with this category are pretty broad. After choosing a favorite photo, you can order a t-shirt, socks, hat, towels, or any number of fabric items with your pet's image on them. Or, instead, you could choose to order a custom pillowcase, throw blanket, comforter, or even curtains. With so many businesses out there specializing in these kinds of custom requests, you are sure to find something that will meet your wishes.
8. Stuffed Animal Replicas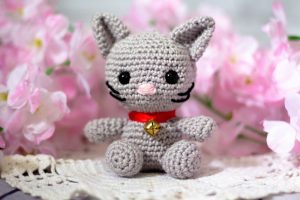 Another option to consider is a stuffed animal that resembles your pet. The replica could be displayed or given to a child as a reminder of your beloved pet. There are many companies out there that specialize in this kind of work, including Cuddle Clones and Petsies. If you'd prefer a crochet or knit option, websites like Etsy will likely have options from artists around the world to choose from.
9. Paw Print Memorials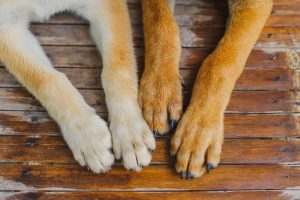 For pets with paws, a paw print memorial is worth considering. Either before or after death, you can take an imprint of your pet's paw. Often, the vet or the funeral home can take this imprint for you (if your local funeral home offers pet loss services). Once you have the paw print, you can do many things with it. There are artisans out there who can use ink, clay, glass, and even stone to create a special memorial that implements your beloved pet's paw print.
10. Christmas Ornaments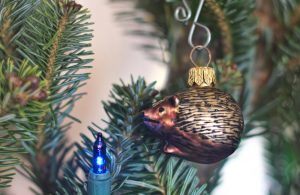 For those who love Christmas and decorating the tree, you could purchase an ornament that represents your pet. For example, if you'd like to remember your pet hedgehog, you can find ornaments in that shape. If you'd prefer, you can purchase a photo frame ornament and place your pet's photo in it. There are also options to engrave your pet's name on the ornament. Regardless of which type you choose, you can honor and remember your pet's unique place in your family each holiday season.
11. Glass Memorial Items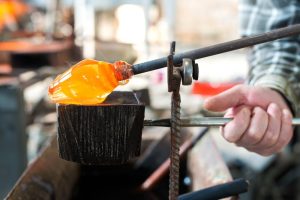 If you have chosen to cremate your pet, there are many ways to create memorial items with the ashes. With glass memorial items, the ashes are mixed with the glass during the creation process. The ashes can be infused into glass earrings, rings, necklace pendants, figurines, or a host of other items. You won't be able to tell looking at the items that they include cremated remains, but they can serve as a beautiful reminder of your pet and the life you shared.
While this list certainly gives you many good ideas, it's not exhaustive. If none of these feels quite right, please brainstorm your own ideas. Think about your pet's personality, their favorite things, or memories you particularly cherish. This information can help you come up with meaningful ideas that will help you honor your pet for their unique contribution to your life.