A recent survey revealed that while more than 50% of participants said they were likely to preplan their own funeral, only 7% of had actually done it. Many people understand that preplanning their funeral is a good idea, yet they are unsure of the steps to take and if they can afford it. However, preplanning and prefunding your funeral wishes can actually help you save money in the long run. This article will discuss 6 reasons why preplanning your funeral is a wise financial decision.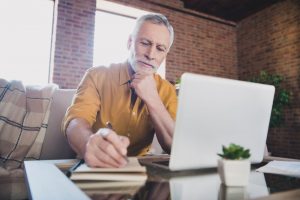 First, why should you consider preplanning and prefunding a funeral?
Think about it. If you were to die suddenly and unexpectedly, what would your family have to do? They probably don't know your wishes, so they will be worried about what to do. They may not have the funds to pay for a funeral out of pocket, so they will be worried about finances. On top of that, they will likely be in shock and a cloud of grief, making it hard to make decisions. Funeral preplanning takes care of all of these worries and fears by documenting your wishes, and just about every funeral home offers this service for free! With your wishes in writing, your family will know what you want so they can make decisions with confidence and certainty.
Then, if you take the next step and prefund your funeral plan, you are protecting your family financially by taking care of the cost of a funeral ahead of time. This relieves your family of the financial burden that comes with a loss. So, with a plan in place for both your wishes and finances, you remove most of the burdens that usually fall on loved ones during a time of loss. All they need to do is gather together, comfort one another, and mourn. For more information on why funeral preplanning is a great idea, take a moment to read 10 Reasons to Plan Ahead.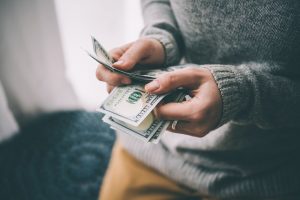 6 Ways You can Save Money with Funeral Preplanning & Prefunding
Now that you understand what funeral preplanning and prefunding is and why it matters, let's talk about the ways that it can help your family save money – both now and in the future.
1. You Can Protect Your Funeral Funds Against Inflation
Inflation is one of those facts of life. Simply put, prices always tend to go up, and that includes the cost of a funeral. However, when you prefund with a funeral insurance policy, the policy is specifically set up to grow over time so it can offset the effects of inflation. This means that the earlier you prefund your funeral plan the better because prefunding protects your purchasing power over time, and that's a big plus!
2. You Can Pay Over Time in Installments
Another big perk to prefunding with a funeral insurance policy is that it makes a funeral much more affordable. Instead of having to pay for everything all at once, you can set up monthly payments that fit into your budget. That can be especially important to those living on a fixed income. Plus, once the policy is paid in full, it's paid off! You don't have to make any further payments, which isn't true of life insurance policies or final expense policies.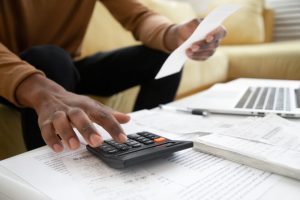 3. You May Be Able to Lock in Today's Pricing
In some states, when you plan ahead, funeral homes offer a guarantee that "locks in" their pricing at today's prices. That means that even if your funeral is 20 years from now, your family won't have to pay the difference on rising funeral and merchandise costs. This can be a huge benefit, especially when we don't know what the economy (or the price of a casket) will look like in 20 years. This benefit isn't available at every funeral home or in every state, so be sure to contact your funeral home to check into the specifics or to find out what other affordable options they provide.
4. You Can Preserve Assets through Medicaid Qualification
Do you think you will need to qualify for long-term care assistance through Medicaid at some point? Then prefunding can help you preserve assets for your family. With Medicaid, you can't qualify until you have depleted your savings (often to around $2,000). Let's say you have $50,000 in savings. You will be expected to spend $48,000 on your own long-term care before Medicaid will kick in. However, a properly structured prepaid funeral plan is one of only a handful of ways you can preserve assets for your family!
In other words, you can use some or all of that $48,000 to pay for your own funeral wishes, and in many states, you can pay for funeral items for a spouse, child, and even siblings or parents. This way, your $48,000 will benefit your family and not go toward paying nursing home costs! To learn more about this way to save money, go to Medicaid Qualification Rules and How to Spend Down with a Burial Plan.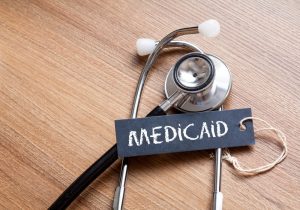 5. You Can Save Life Insurance Proceeds for Your Family
Roughly 40% of people choose to use life insurance funds to pay for a funeral at the time of loss. But did you know that there are actually some drawbacks to this plan?
Life insurance claims take 6-8 weeks to process. Your family will likely pay out-of-pocket expenses until the claim is paid.
If life insurance funds are used to cover funeral expenses, there may not be much left over for other expenses that life insurance was intended to cover (living expenses, lost income, medical bills, credit cards, other debts, etc.)
Over time, as prices go up, your purchasing power goes down, meaning your family will pay more for the funeral if it's not prefunded.
On the other hand, if you prefund with a funeral insurance policy, the funds will be available right away and none of your life insurance proceeds will be depleted for funeral costs. That puts more money in your survivors' hands and relieves the financial stress that comes after a death.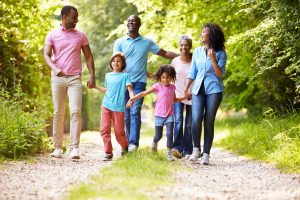 6. You Can Remove Financial Burdens from Your Family
By preplanning and prefunding ahead of time, you give your surviving loved ones a loving gift and protect them during a time of loss. Here's how:
Keeps them from overspending
During times of grief, judgment can become clouded, and it's hard to make decisions. In addition to walking around in this grief-induced mental fog, if your family has no idea what kind of funeral you want, they may opt for choosing "only the best." That means they may spend a lot more money than you would have wanted them to spend. You can protect them from overspending by recording your funeral wishes in advance.
Keeps them from scrambling to pay for a funeral
Having no plan in place is a plan…but it leaves your family in a tough spot. It means they are left scrambling and worrying about how to come up with funeral funds in a hurry. They may have to take out a loan, use a credit card, or launch a GoFundMe campaign. This leaves them with a financial burden that they may not be prepared to carry. By preplanning and prefunding ahead of time, you can remove that burden from them entirely!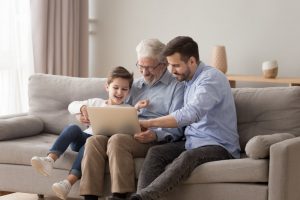 So, What's Next?
Now that you know how you can save with funeral preplanning and prefunding, it's time to take the next step. You can start by contacting a reputable funeral home in your area. They will listen to your thoughts and ideas and help you create a funeral plan that meets your needs and fits comfortably into your budget.
If you'd like to learn more about funeral preplanning, here are some helpful resources:
What is Advance Funeral Planning?
What to Expect at a Preplanning Appointment
9 Preplanning Mistakes to Avoid
10 Questions to Ask Before You Prepay Your Funeral