If you're like many of us, you spend quite a bit of time traveling out of town. You may not be getting on a plane every time you travel, but you are probably traveling away from home frequently on the weekends and holidays, in addition to vacations. Perhaps you visit family, take day trips, go to out-of-town medical appointments, or head to the big city for a day of shopping. But what if something unexpected happened while you or a family member were out of town? Would your family be prepared to handle everything if death occurs away from home?

Challenges Your Family May Face
An untimely and unexpected death can bring many challenges for loved ones, especially if that loss is complicated by having to work with out-of-town funeral providers to get your loved one back home. Here are just a few of the challenges that loved ones may face:
1. Out-of-Pocket Transportation Costs
When a family calls to notify the funeral home that a loved one has died, a funeral home staff member could travel a specified distance to pick up the deceased without charge. However, the distance and possible fees will depend on the funeral home. If a loved one dies hundreds, or even thousands, of miles away from home, the family will have to pay for transportation of the body, which can add up quickly, even if prearrangements have already been made for burial or cremation.
2. Missed Opportunities for a Full Funeral Experience
With the added cost to transport a loved one home, families in this situation may be forced to make choices that change the meaningful celebration of life or memorial service they had planned to have. The proceeds from a prearranged funeral plan may even need to be reallocated to cover transportation costs, which means that other areas of the plan would have to be reduced to offset the added costs.
Because the funeral or memorial service is essential for helping loved ones grieve and receive love and support from their community, when a service is omitted, everyone – family, friends, co-workers, neighbors – misses out on the opportunity to pay their respects and say that final farewell.
3. Lack of Closure if Cremation Takes Place Away from Home
To save on costs, a family may be tempted to cremate the body at the place of death. While this may feel like the best option at the time, it may not be the best decision because it can rob the family of the opportunity to see a loved one's body one last time before burial or cremation. A cremation without a viewing prior can leave some family members feeling a lack of closure.

So, What Can You Do to Protect Your Family?
1. Set Aside Funds for Funeral and Transportation Costs
If your family is able, start setting aside funds now for the "just in case" situations. If you want to travel to your heart's content without worries, putting aside money for both your final tribute and any associated costs (like possible transportation) will give both you and your loved ones peace of mind. Just make sure that the funds are easily accessible to your next of kin should you die unexpectedly. If you do not, your family may not be able to use your assets for funeral expenses until after probate.
2. Plan Ahead for Your Burial or Cremation Wishes
Another big thing you can do to protect your family is to plan ahead for your final wishes. By putting your wishes in writing, you give your family a roadmap to understanding how you want your life honored and remembered.
So many families feel lost and uncertain after the loss of a loved one because they have no idea what their loved one wanted. Burial or cremation? Visitation? Gathering? Families often have more questions than answers, and they may even disagree with each other on what to do. These disagreements can make an already stressful time even harder. By putting your wishes in writing, you remove the mystery and the chance of disagreements.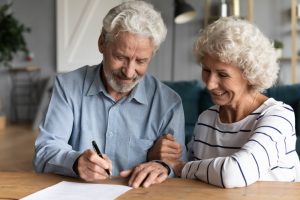 Additionally, it's valuable to take it one step further and talk with a funeral home about a prepaid funeral plan. By doing so, you ensure that you've covered the cost of the service you want, and your family won't have to worry about a thing. Then, if death does occur away from home, they only have to consider transportation costs.
NOTE: You may be planning to use a life insurance policy to pay for final expenses, but please know, a life insurance company may not pay the policy in time for the funeral. Click here to learn more.
3. Consider a Travel Protection Plan
To provide your family with the highest level of protection, you should consider two things: 1) preplan and prepay for your funeral wishes, and 2) sign up for a travel protection plan.
Companies like APASI (American Pre-arrangement Services, Inc.) offer travel protection plans for an extremely reasonable price (often just a few hundred dollars). With a travel protection plan like this one, no matter where death occurs, the company will cover the cost of embalming and transporting the body back home, and your family won't have to pay a cent.
NOTE: If you elect to sign up with APASI or a similar service at a different company, make sure to familiarize yourself with their policies.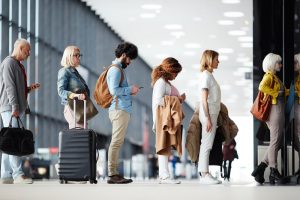 By doing these three things (or a combination of them), you can dramatically reduce the financial burden and added stress your family would feel if death occurs away from home.
4. Don't Forget about Bereavement Flights
If a death occurs away from home, loved ones may need to fly in to take care of service details and attend the funeral or memorial. Most last-minute fares are expensive, and seats can be full so close to the departure date. However, some airlines offer bereavement flights, which give a greater level of flexibility to those traveling due to loss.

Bereavement Flight Details 
Please note that a bereavement fare may not be the best deal out there. First, check out the current cost of a standard flight. This will give you a ballpark for how much a flight would typically cost. Then, armed with that knowledge, call the different airlines to determine if a bereavement fare is actually a better deal for you. Sometimes it is, sometimes it isn't.
A few things to remember:
Each airline has their own policy for what qualifies as a bereavement. In most cases, the person who has died must be an immediate family member (the specific airline determines this definition). For some airlines, it may include aunts, uncles, nieces, and nephews, but for others, it may not.
Be prepared to provide documentation that shows proof of the death (death certificate, obituary, etc.).
And finally, you must book a bereavement flight over the phone to make arrangements.
With these items in mind, let's review the airlines that still currently offer bereavement fares.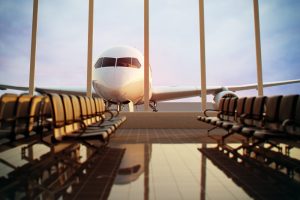 Air Canada: Call 1-888-247-2262. You can read Air Canada's full bereavement policy here.
Alaska Airlines: Call 1-800-252-7522. You can read Alaska Airlines' full bereavement policy here.
Delta Airlines: To book a domestic flight, call 1-800-221-1212. For international flights, call 1-800-241-4141. You can read Delta Airlines' full bereavement policy here.
WestJet: Call 1-888-937-8538. You can read WestJet's full bereavement policy here.
Lufthansa: For those with family members living in Europe, Lufthansa may be a good option to pursue. To find out more details, contact Lufthansa directly at 1-800-645-3880.
With this information in hand, you can make the decisions that make the most sense for your family. Put a plan in place today that will protect your family and ensure that they are taken care of – financially and emotionally – after you're gone.