A personalized funeral can be a very healing and meaningful experience for loved ones. But how can you ensure that they have that one-of-a-kind experience? The answer is by doing a little bit of planning and preparation in advance. Personal touches such as photos, family heirlooms, mementos, readings, and music can all come together to help your family and friends celebrate the life you lived together and the legacy you leave behind.
One way you can help your loved ones is by collecting these items and ideas in one place, like a memory box. This box can be specifically designed to help your loved ones plan a healing and personal funeral experience! While you can put anything in your funeral wishes box that's meaningful to you, here are a few ideas to help you get started.
Photos and Videos
Photos and videos can be used to personalize a funeral service in many ways, like in slideshows or on memory boards. But it can be hard for families to know which photos to use. Many people have hundreds of photos from their lifetime, especially now that smartphones are everywhere. Sorting through these photos to find ones to share at the funeral can be an overwhelming task for loved ones when they are grieving. Plus, your loved ones might not know which photos are most significant to you. By selecting the photos ahead of time, you take away the guesswork and make things simpler for your family.
If you have physical photos you want displayed, you can set those aside in your box. You can also add a note identifying other people in the photo by writing on the back of the photos or adding a sticky note to the back. You can do the same with any videos on VHS or DVD. For digital photos or videos, you can copy them on a USB drive to add to your funeral wishes box or put them in a specific folder on your computer. If you leave the photos on your computer, make sure to leave instructions for finding them and logging into your computer in your box, which is something you should do for all of your digital assets.
Scrapbooks
Scrapbooks can make a wonderful addition to a funeral. Not only are they beautiful and personal, but they also share memories that you hold dear. If you've made scrapbooks in the past, including those in your funeral wishes box can provide a way for your family to highlight special moments in your life. But even if you don't have a scrapbook already made, you can create one! If you have small items or keepsakes you want to treasure, you don't have to make a whole scrapbook – you can just make a page or two. You could also use scrapbook pages to leave notes about specific photos or share the story behind a specific item, like a ticket stub, a pressed flower, or event programs.
Meaningful Mementos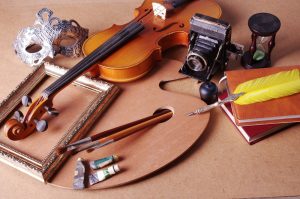 Another great way to personalize a service is by incorporating items that are meaningful to you. These could be family heirlooms, like your favorite piece of jewelry, your antique pocket watch, or a quilt your great-grandmother made. You could also set aside souvenirs from trips you took or events you attended.
Other mementos you might want to include are items from your hobbies. What do you love doing? Think about ways you can incorporate your passions and interests. For example, if you like to make things, you could pick out a scarf you made or a chair you built. If you play a sport, you could set aside an old jersey or uniform to be displayed. If you want an item displayed that you're still using, you can include a note in your box that mentions where the item is typically stored.
Favorite Songs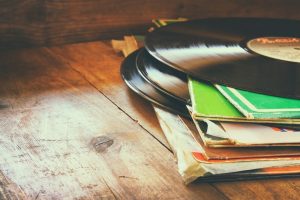 Music plays a significant role in a funeral, setting the mood and tone for the entire service. Music expresses feelings and words that we may not be able to say ourselves and gives us an outlet to release and experience our emotions. Contrary to popular belief, the music at a funeral service doesn't have to be sad songs or hymns. A favorite song you love to listen to, sing along with, or dance to can still emotionally impact your loved ones.
If you own digital versions of the songs you want to include in your box, you may be able to burn them onto a CD or upload them to a USB drive. You could also create a playlist on your favorite music service and include instructions about finding the songs in your funeral wishes box. Another option is to create a printed or handwritten list of your chosen songs.
Passages for Readings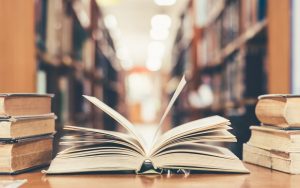 Readings are also an important part of a funeral service. Readings can honor or celebrate your life, help both readers and listeners grieve, or move mourners into a time of contemplation. The passages read can be anything, like a Bible verse, a poem, an excerpt from a book, or a meaningful quote. Think about written passages that mean a lot to you, changed your life, or reflect the way you try to live. Once you've decided on a few quotes, you can write them down, make a note of where they came from and who you'd like to read them, and add them to your box.
What to Do With Your Box
After you create your box, what do you do with it? First, make sure your loved ones know about your box and where to find it. It wouldn't do much good to put your box together if your family doesn't know about it when they're planning the funeral! If you want, you can also share the contents with your loved ones as you put the box together, and if you've preplanned with a funeral home, you could even let them know about your box.
Second, continue to add to and update your box. If you start a new hobby or go on a fun trip, you may want to include mementos from those. Maybe you take pictures with a grandchild at their graduation or with your child at their wedding. You can always add more items to your box or remove items that have lost meaning to you.
By putting together your funeral wishes box, you'll provide an easier way for your family to personalize your funeral. With all of the items prepared, your loved ones can display your photos and scrapbooks, create a slideshow with your favorite photos, videos, and songs, read the passages you selected, and decorate the location with mementos from your hobbies and interests. These personal touches will make the service even more meaningful for your loved ones and help them begin their grief journey on the right foot.