While the internet and advances in technology have made so many aspects of life easier, they've made estate planning a little bit harder. Now, you not only need to focus on planning the funeral and dividing up your estate, but you must also decide what should happen to all the online accounts in your name. After all, the last thing your family needs is for a portion of your identity to float around in cyberspace. But not to worry – with these 8 tips, you can easily organize and manage your digital estate!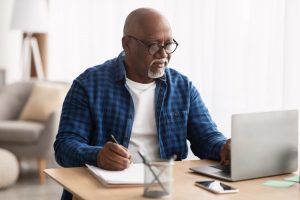 1. Create an inventory of your digital material
Before doing anything else, make sure that you are aware of all of your online material (at least the most important sites). This may seem obvious, but it's the first step. You can't make a plan if you don't know what to include. Consider social media accounts, email information, blogs, online shopping, pictures, and videos. There's a lot of information out there, and it's best to understand the entirety of your digital estate before you go any further.
2. Use an online resource or app as a tool to organize your assets
If you haven't already, consider investing in a password manager app that allows you to store your passwords, usernames, pins, and any other login information in a secure place. There are also free options available, if you prefer. These apps function as a sort of vault for your digital assets. This is an easy way to compile everything so that it can be easily accessible to loved ones. However, be sure to do some thorough research on the company you choose to make sure they have a good reputation.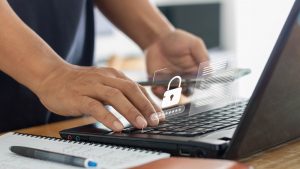 3. Keep your digital inventory up to date
After you organize your digital information, be sure to update your list or password manager every time you update your passwords or create a new account. Also, don't include passwords in your will because the will ends up in the public records, which raises safety concerns. However, make sure that your emergency contacts have access to your computer and phone pass codes. Many people forget that their devices (and all the information stored on them) are often inaccessible to loved ones after they die without those very important codes.
4. Review company policies regarding accounts of the deceased
Many companies have a default plan regarding what happens to a customer's account upon their death. For example, Facebook, Twitter, Instagram, and LinkedIn all have different policies for dealing with a deceased person's personal information. It's a good idea to familiarize yourself with each company's policy, particularly social media accounts, so you can determine the best course of action. For more information, read How to Create a Memorial Page on Facebook and Instagram.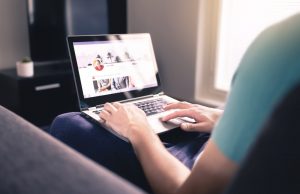 5. Provide instructions on your preferences
Once you have everything organized, appoint a representative who will act on your behalf and follow your instructions regarding your online information. Though username and password information should not go in the will, you can designate your representative in the will and provide general instructions. Be in contact with your representative to make sure that he or she knows where and how to obtain your personal information.
6. Make sure that loved ones know to act fast
Many companies have a legal right to the ownership of your account after you die. In most cases, the account is merely shut down and the material lost. However, if your family members need to access a particular account, they should act fast before the company deletes the account.
If it's a social media account, your family can gain access to post a final tribute or retrieve photos and videos. If it's an email, they may be able to transfer information before the account is terminated. However, most major institutions – like life insurance companies and banks – require a death certificate in order to update the account, so you can take your time with those types of businesses.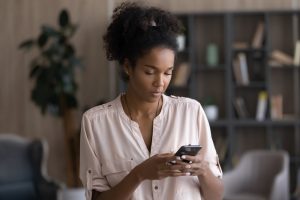 7. Check your state's laws
As with so many legal issues, digital estate planning may vary based on the laws of your state. Some states have specific laws for handling the online material of a deceased person. Other states have no such laws regarding these issues. To ensure that you're doing things according to the book, look into the guidelines of your individual state.
8. Plan ahead
While it's tempting to procrastinate, everything is much smoother for your family members when your estate is planned and organized. Imagine how stressful it would be to not even know which life insurance company to call when making a claim. With an ever-increasing portion of our lives dedicated to cyberspace, it's important that you begin to think about the management of your online content. By developing a plan ahead of time and organizing your thoughts and wishes, you can make things easier on your loved ones in the future.
For more useful information about estate planning, check out: