Most of us know that estate planning is important, but many people don't take care of their estate planning because they find it intimidating. There are so many estate planning documents to consider, so how do you know where to start?
A checklist is a great place to start! Starting with a checklist can help you track what you've already taken care of and what you still need to work on. You can make your estate planning checklist using the points below, or you can download our estate planning checklist here.
DISCLAIMER: Individual circumstances and state laws vary. Only undertake estate planning with the help and assistance of an attorney licensed in your state.
Gather What You Have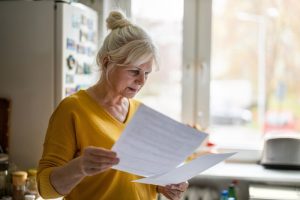 For families who have recently lost a loved one, it can be difficult to track down all of the documents they need for death certificates, life insurance, veterans' benefits applications, and closing an estate. You can help your family by gathering these documents and putting them in a safe, secure location. Important documents include:
Social Security card
Birth certificate
Certificates of marriage, divorce, citizenship, or adoption
Education records
Employment records
Military records
Property deeds
Car title and registration
Medicare/Medicaid information
Copy of most recent income tax return
Don't forget to let your emergency contacts know where these documents are stored so they can find them if needed.
Finances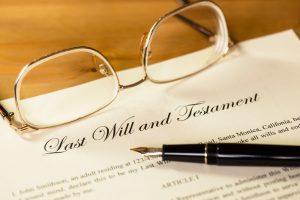 When most people think of estate planning, they usually think of writing a will. A legal will is one way to make your wishes about your assets known; the other option is usually a living trust. Without one of these two plans, the state will distribute your assets, so they may not go to the people you want. Whether you choose to distribute your assets through a will or a living trust is up to you. Talking to your financial advisor or an estate planning attorney can help you pick the right option for you and your family. Plus, an estate planning attorney can help you know what you should and shouldn't put in your will.
End-of-Life Care

Documents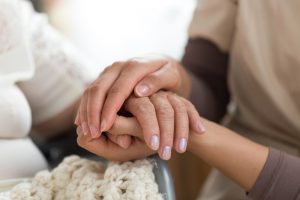 End-of-life care documents determine what will happen to you and your assets if you become incapacitated or unable to make your own decisions. There are two types of end-of-life care documents: powers of attorney and advance care directives.
Powers of attorney (POAs) allow you to choose a person (called an agent) to make decisions on your behalf when you can't. You can either have a general POA that selects one agent to look over all of your affairs or specific POAs, like healthcare or financial, that give your agent control over one aspect of your affairs.
Advance care directives are documents that let your family know what medical decisions you're okay with and which you don't want. These can be separate documents, like DNR or DNI orders, or combined into one document. When choosing what medical procedures you want, make sure your wishes are on file with your doctor.
Digital Assets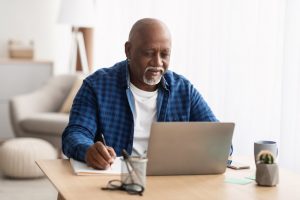 One part of estate planning that's easy to forget is your digital estate! Your digital assets are all your online accounts, rewards points, subscriptions, online bills, and digital photos and videos. Deciding what should be done with your digital assets is an important part of estate planning that shouldn't be overlooked. Start by making a list of all of your digital assets (see our checklist for a long list of potential assets). After you've listed your assets, you'll need to determine what should be done with each one after you're gone.
Advance Funeral Planning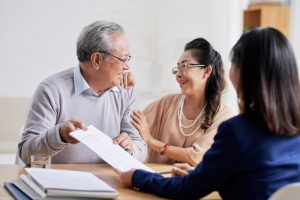 Prearranging your funeral is another essential part of your estate plan. Making decisions about a funeral after a loved one's death can be stressful, especially if your family doesn't know your wishes. When you preplan, you'll remove their doubt and uncertainty by answering the many questions they might have. Plus, you'll have the option to prepay, which can save your family from the stress of waiting for life insurance money to come through. Assets like life insurance and bank accounts can be tied up for weeks or even months, while the funds in a prepaid funeral plan are available right away. To start preplanning, you can call your local funeral home and schedule a time to speak with a funeral director about your wishes.
While creating your checklist, you can always add other things you want to take care of, like taking care of your small business or making plans for minors in your care. It's also a good idea to consult with an estate planning attorney to learn about your state's individual laws and your options. Once your estate planning checklist is finished, you'll be ready to tackle estate planning and ensure everything is taken care of!