You are likely familiar with feelings of grief, but did you know that there are different variations of grief? Of course, the experience of grief is different from person to person, but sometimes grief can take a turn and become something a little different. The four most common variations of grief are disenfranchised grief, complicated grief, compounded grief, and anticipatory grief. Of the four, anticipatory grief is the most common and least concerning.
With that in mind, let's unpack anticipatory grief so that you have a better understanding of what it is and how to cope with it.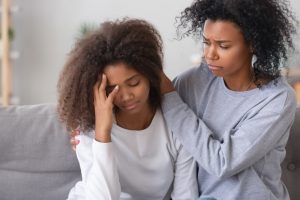 What is Anticipatory Grief?
Anticipatory grief, also known as preparatory grief, is a type of grief that occurs before the actual loss or death of a loved one. This form of grief is a common experience among family members and friends of a terminally ill person. Anticipatory grief can be complex and challenging, as individuals may experience various emotions, including stress, sadness, anger, guilt, and anxiety.
Anticipatory grief can be a positive or a negative experience. On the one hand, having time to process the emotions of grief before the loss can spur you to make meaningful choices. For example, you could spend more time with your loved one, or take the opportunity to have meaningful conversations and say things you've always wanted to.
On the other hand, the stress of watching someone you love slip away a little at a time, such as with Alzheimer's disease or cancer, can bring about feelings of helplessness, anxiety, and stress.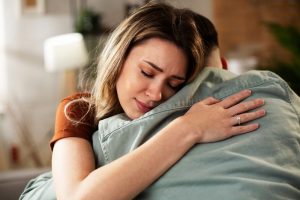 5 Strategies for Coping with Anticipatory Grief
If you are dealing with anticipatory grief, these five coping strategies can help you process your complex emotions and gain peace even in a difficult situation.
1. Practice Mindfulness
Anticipatory grief can be overwhelming and all-consuming. Practicing mindfulness can help you stay present and grounded. Take a few moments each day to focus on your breath and observe your thoughts and feelings without judgment.
You may reflect on the things you are grateful for learning from the person you love. What valuable lessons have they taught you? What values have they passed on that you will carry with you after they are gone? Feel free to share these thoughts with the person you love, if you can. It will mean more to them than you know!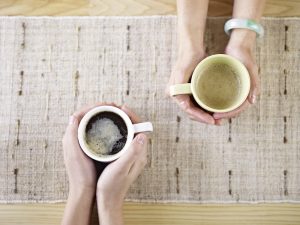 2. Connect with Others
Anticipatory grief can feel isolating because the loss has not yet occurred. That is why reaching out to friends, family members, and mental health professionals who understand what you're going through is so important. Understanding and acknowledging anticipatory grief can help you cope with the impending loss and find meaning and peace during a difficult time. Join a support group or seek out a therapist who can provide guidance and support throughout this journey and beyond.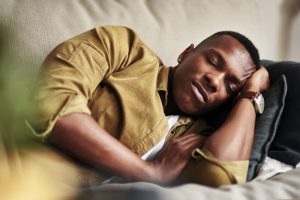 3. Take Care of Yourself
Grief of any kind can be physically and emotionally exhausting. Take care of yourself by getting enough sleep, eating well, and engaging in activities that bring you joy.
If you are a primary caregiver for a terminally ill loved one, practicing self-care is crucial to your well-being. Feelings of frustration and burnout can make anticipatory grief even more challenging because you might feel guilty for getting angry or losing patience.
Ensure that you are not neglecting your needs as you care for another individual. You might take a walk to clear your mind, take a nap if you are exhausted, and follow routines that keep you grounded and centered.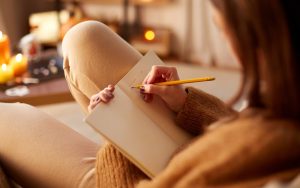 4. Express Your Feelings
It's essential to allow yourself to feel your emotions and express them in healthy ways. Write in a journal, create art, or talk to a trusted friend about your thoughts and feelings.
Emotions can hold power over us if they go unacknowledged and unexpressed. But when you name an emotion, it loses some of its power. Even if your emotions are not what you want them to be, take the time to understand them and find a way to express them.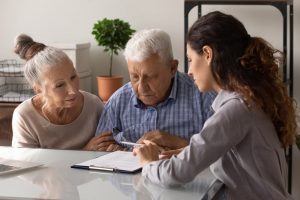 5. Focus on What You Can Control
Anticipatory grief can feel overwhelming because it involves so many unknowns. Focusing on what you can control rather than what you can't control is helpful.
Preparing for a loss in practical ways may help bring a sense of control. You may want to focus on estate planning, funeral planning, and even writing the obituary in advance.
Gather a team of experts around you to help you. Your team might include an estate planning attorney, a funeral planning specialist from the funeral home, hospice nurses, caregivers, and an accountant who can assist with tax issues and questions.
The more prepared you are for a loss, the more you will be able to be in the moment with your loved one in their last days and weeks.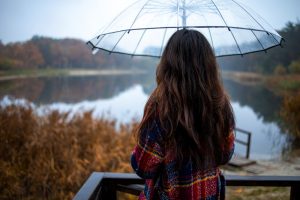 Anticipatory grief can be a challenging and emotional experience. However, these five strategies can help you cope and navigate this difficult time with grace and strength. Remember that grief is a natural part of the human experience, and it's okay to seek help and support when you need it. With time and patience, you will find a way to honor the memory of your loved one and move forward with peace and healing.