With food to prepare, family trips to manage, and upcoming holidays to plan for, Thanksgiving can be a busy and stressful time. For those grieving at Thanksgiving, this season can also bring heartache. Because Thanksgiving is a family-centered holiday, people who have lost a loved one may see reminders of their loss all around them. A holiday that once brought joy may be a painful reminder of their loved one's absence.
Whether you have a friend or a family member who has lost a loved one, you can help make Thanksgiving a little bit easier for them. Here are six ways you can help a grieving friend at Thanksgiving!
1. Check in with them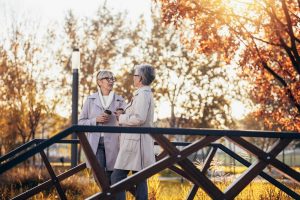 One of the most important things you can do for a grieving friend is to check on them. This is true at any time of the year, especially on holidays and special days. Take time to ask your friend how they're doing and truly listen to their response. They may not want to talk about their grief and pretend everything's normal, or they may pour out all their emotions to you. Or they may not want to talk at all! That's okay. Just let them know that you're thinking of them and ready to listen when they're ready to share.
As you talk with your friend, try not to talk too much about your own past grief experiences or offer advice unless it is asked for. Everyone grieves differently, and your friend may just need you to listen to them. Above all, focus on listening and supporting your friend as they navigate their grief.
2. Encourage them to set boundaries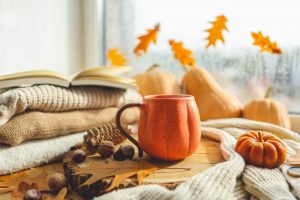 For many of us, it can be hard to admit when we need to step back or ask for help. This can especially be true for those who are usually in charge of planning for holidays like Thanksgiving. A grandmother may feel like it's her responsibility to manage everything in the kitchen, or a father may feel like he has to organize the family football game, even if he doesn't feel like it. Encourage your friend to set boundaries and say no to things if they don't feel up to participating.
3. Invite them to join your celebration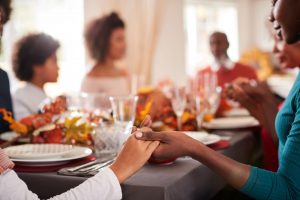 No one should have to spend Thanksgiving on their own. Maybe your friend is older and has just lost their spouse, or maybe a single friend lives far from their family. Inviting your grieving friend to join your family's Thanksgiving celebration can be a beautiful way to support them and show that you care.
However, if they refuse to join you, don't take offense. Your friend may not feel up to being with a large group of people, especially if they don't know the other members of your family. You can always offer alternatives, like just visiting for part of the time or meeting up for lunch the day before. Just make sure they know your offer is genuine and they are truly welcome.
4. Share food with their family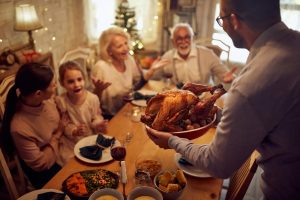 Planning, cooking, and serving a full Thanksgiving meal can be daunting for a family that has lost a loved one. If you don't mind making extra and sharing, offer to help your friend's family by bringing them food on or before Thanksgiving. Providing even one dish can be a huge relief for a family that is grieving at Thanksgiving. You could even gather several other friends and each make a dish to share with your friend. Just make sure you check with your friend first, in case they've made other plans for their Thanksgiving meal.
5. Create a new tradition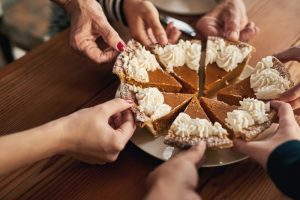 While some people who are grieving want to stick with their usual traditions so things feel normal, others may want to try something completely new. You and your friend can create a new tradition together! Maybe you can try a new pie recipe before Thanksgiving, set up family interviews to learn more about your family history, or participate in a Turkey Trot together. You can even help them find ways to honor their loved one at Thanksgiving. For example, you and your friend could create a memorial for their loved one or volunteer in their loved one's name.
6. Offer to help in practical ways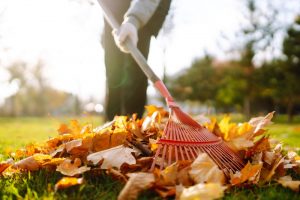 Many people have trouble asking for help because they feel like a burden – especially when everyone else is busy during the holidays. If you know your friend might be struggling, offer to help in practical ways. You could offer to put up fall decorations or do yard work. Maybe you could pick up groceries for them when you do your own grocery shopping. You can help watch their kids or pets on Thanksgiving or the day before while your friend gets things ready. If your friend has family coming in from out of town, you could pick up their family members from the airport. Take initiative and offer to help with something specific so your friend knows you truly want to help.
Above all, make sure your grieving friend knows they're not alone, and give them time to process their grief. While it may take them time to accept your help or feel comfortable sharing their feelings, being available and supportive is a wonderful way to show you care. As you celebrate Thanksgiving, let your friend know that one of the things you're thankful for is them and their friendship!