Losing a loved one is hard and emotionally draining – every time. However, when you lose a loved one to suicide or addiction, the loss is not only hard, it becomes stigmatized and disenfranchised. In other words, it's hard to talk about, hard to get people to understand, and in many ways, you may feel ashamed or unable to talk about what happened because you don't even fully understand it yourself.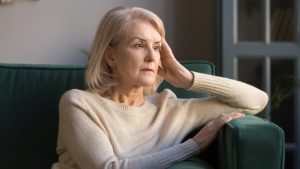 As you begin to work through the emotions you feel surrounding your loved one's death, it's valuable to understand that what you're feeling is normal. Are you angry? Confused? Feeling guilty? Sad? That's okay. Do you even feel a small sense of relief that the up and down struggle with your loved one's emotional state is over? That's okay, too. And completely normal, by the way. Your emotions are nothing to be ashamed of, but they are something you must actively process through so that you can reach healing and find a way to reconcile yourself to your loved one's death and the circumstances around it.
Let's review 10 suggestions that will help you on your grief journey as you work through your feelings of loss and find a way to move forward.
1. Remember, you're not alone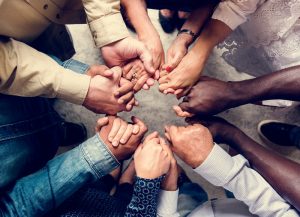 While there is often a societal stigma associated with suicide or addiction deaths, don't allow yourself to become isolated. You are one of many thousands of people, even tens of thousands, affected by the loss of a loved one to suicide or addiction. Seek these people out. You will find those who are willing to talk about their experience and help you walk through yours.
2. Confront the circumstances
It's easy to deny the role that drugs or mental health issues played in your loved one's death, but it's better to find a way to acknowledge the circumstances of the loss. In many ways, your loved one did not choose to die. They were under the influence of highly addictive drugs or of powerfully persuasive and destructive internal thoughts. In both instances, they were unwell and not themselves. If you can find a way to accept the reality of the situation – tragic as it is – then you have taken an important step toward grieving in a healthy way.
3. Express your feelings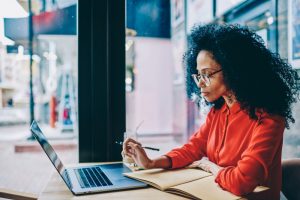 As with any type of loss, you need to move the emotions inside out. In other words, what you're feeling on the inside needs to be released rather than pent-up. You can do this in a variety of ways. Talk to a trusted friend, family member, grief support group, or professional therapist. Take time to journal, create art, compose music, or capture photographs – all focused on capturing what you feel. If you prefer physical exertion to help you express your more intense emotions, go for a run, do woodworking, restore a car, or do something else that fits your particular interests. The main thing is to find options that help you offload whatever you're carrying inside.
4. Understand what leads to addiction or suicide
While it may seem a difficult task, the more you understand what led to your loved one's death, the more capable you will be to process through any feelings of guilt or self-blame. You may think that you could have somehow prevented the death or could have done more. As you learn more about the factors that lead to addiction and suicide, the more you will realize your own role in the narrative and that your loved one was the only one capable of overcoming their own battles. You could not have fought the battle for them. Don't take on more blame than is actually yours to bear.
5. Stand up for yourself
Because addiction and suicide deaths are often stigmatized by society, you may come across people who are insensitive or unkind. Don't be afraid to kindly tell someone that their comments are hurtful and not helpful. You will be able to tell if the person is being intentionally unkind or simply doesn't realize their words hurt you. For those who are unintentional, explain why their comments aren't supportive, and they will likely apologize. For those who are unkind on purpose, dismiss their words as unimportant. Then, if it's best, avoid seeing them in the future. You are dealing with a deep, complex loss and the last thing you need is a human hurdle on your way to healing.
6. Learn about available resources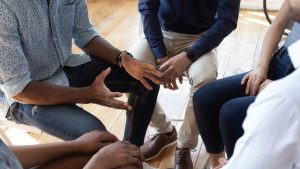 Often, there are grief resources available right there in your community. Whether it's a professional counselor or a grief support group, you should be able to find help near you. Some support groups that are nationwide (though not in every city) are:
If none of these meet your specific needs or aren't available in your area, do a Google search or call local hospices or funeral homes to see if they may have a list of grief resources available in the area.
7. Care for yourself
Grief takes a physical, mental, and emotional toll on your body. Get plenty of sleep, stay active, and eat nutritious meals to give your body the energy it needs to sustain you through the grief journey. Take time to pamper yourself. Get a massage or a pedicure. Go out to the golf course for a few holes. Go for walks or runs with friends or alone. Buy yourself a treat (within reason). In other words, make sure that you aren't running yourself ragged, but instead, are caring for yourself.
8. Meet your spiritual needs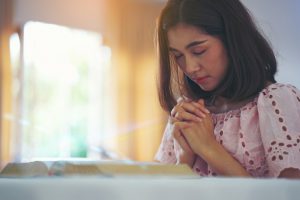 As you take care of yourself physically, make sure to take time to meet your spiritual needs as well. Meet with a spiritual leader. Pray. Meditate. Sing. Write. Cry. As human beings, we are complex and have so many facets. We are the entire package – mind, body, and soul – and all three aspects need care and attention during times of grief. Right now, you may feel like hiding from or ignoring God, and that's okay. He's not going anywhere, so when you're ready, reach out and He'll be there for you.
9. Honor your loved one's life
Dr. Alan Wolfelt, a nationally recognized grief counselor, author, and educator, often says "When words are inadequate, have a ritual." In other words, take time to honor your loved one's life in formal and informal ways. Plan a personalized funeral or memorial service. Invite friends over for a gathering to talk through your mutual loss. Attend the visitation to pay your respects. Give and/or receive condolences and sympathy. Make a collage of photos as a remembrance. Plant a memorial tree. Create a photo or scrapbook that will remind you of the good times and look at it when you miss your loved one. Some of these may resonate with you and others may not. Simply choose what works best for your life and personality.
You may be tempted to forego many of the normal funeral traditions because of the sensitive nature of your loved one's death. While you can certainly make appropriate changes, take the necessary time to remember your loved one's life and mourn what could have been.

10. Give yourself time
Healing from loss doesn't happen in a day. Instead, it's one day, even one moment, at a time. Don't expect yourself to heal quickly. Give yourself the time and the grace you need to grieve well rather than in a hurry. There's no timeline for grief. As long as you are doing the work of grief and working through your emotions, you can take all the time you need. There will be good days and bad days. Your grief will surprise you some days and will be absent on others. It's all part of the process as you move toward healing and reconciliation.
Hopefully these insights will give you a place to start as you walk through your grief journey. While you may never know why your loved one chose this path, understanding their reasons isn't the ultimate goal. What matters is that you take care of yourself through your pain, that you confront the emotions you feel, and that you allow yourself to heal and find renewed meaning and purpose in life. You can do this.