Over the past few weeks, we've seen how important funeral and memorial services are to the grieving. Funerals serve two very important functions. First, they honor the life of the person who has died, and second, they bring comfort and solace to the grieving. With social distancing restrictions in place, many families feel an extra blow after a loss. They not only lose someone they love, they also lose their chance to grieve surrounded by the comfort of family and friends.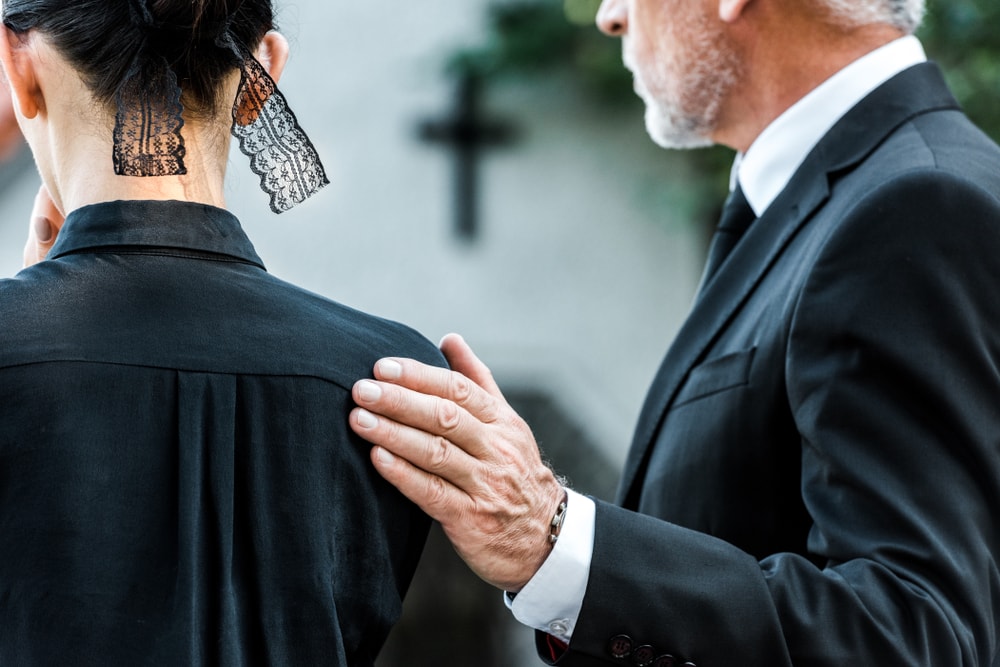 The news is now riddled with heartbreaking headlines telling the story of these difficult days:
However, all is not lost. Across the nation, families and funeral homes have been working together to implement innovative and creative ways to navigate our grief with meaningful ceremonies. Let's take a look at a few ideas for holding a meaningful funeral service while practicing social distancing.
Online Arrangements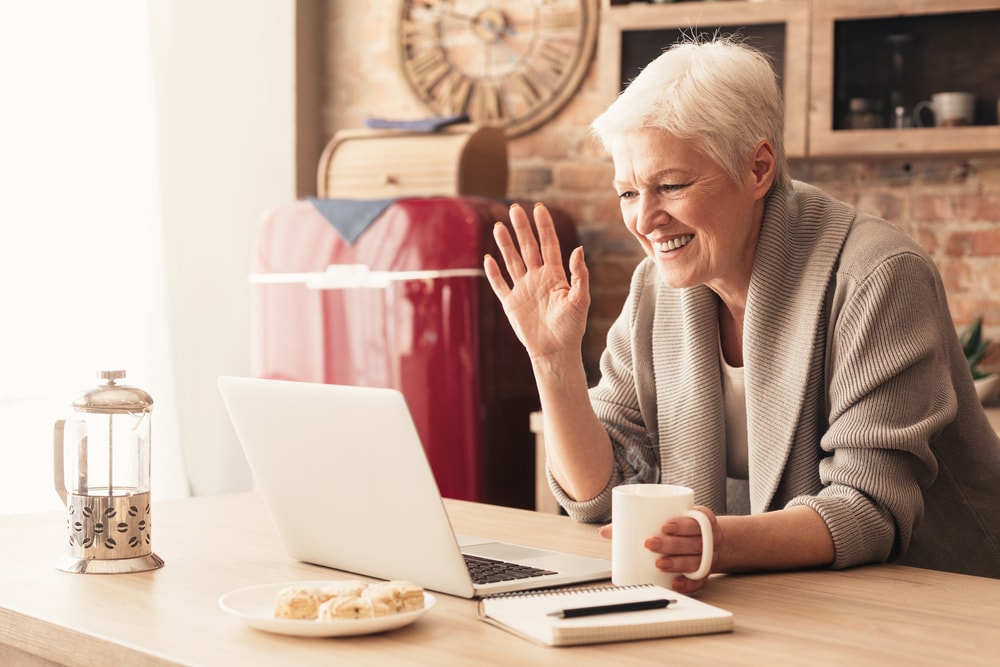 After the loss of a loved one, the family sits down to plan a meaningful final tribute. Now, families can meet with the funeral home staff virtually through video conferencing technology like Zoom, Microsoft Teams, or Skype. By going virtual, the family can stay within the safety of their own home while getting the details of a service taken care of. And with the addition of technology to sign contracts online, the family can sign all the necessary documents without ever leaving home.
Drive-thru Viewing/Visitation
The viewing or visitation can be one of the most meaningful parts of the grieving process. But with social distancing restrictions, friends and family are not able to attend these types of events. To fill the need, funeral homes are now offering "drive-thru" and "walk-through" viewings and visitations. In this way, mourners can pass by a window to view the body of the deceased and pay their final respects in person. Some funeral homes have offered "walk-through" visitations, where supporters can wave to immediate family members from a window or from a safe distance.
Stand-in Supporters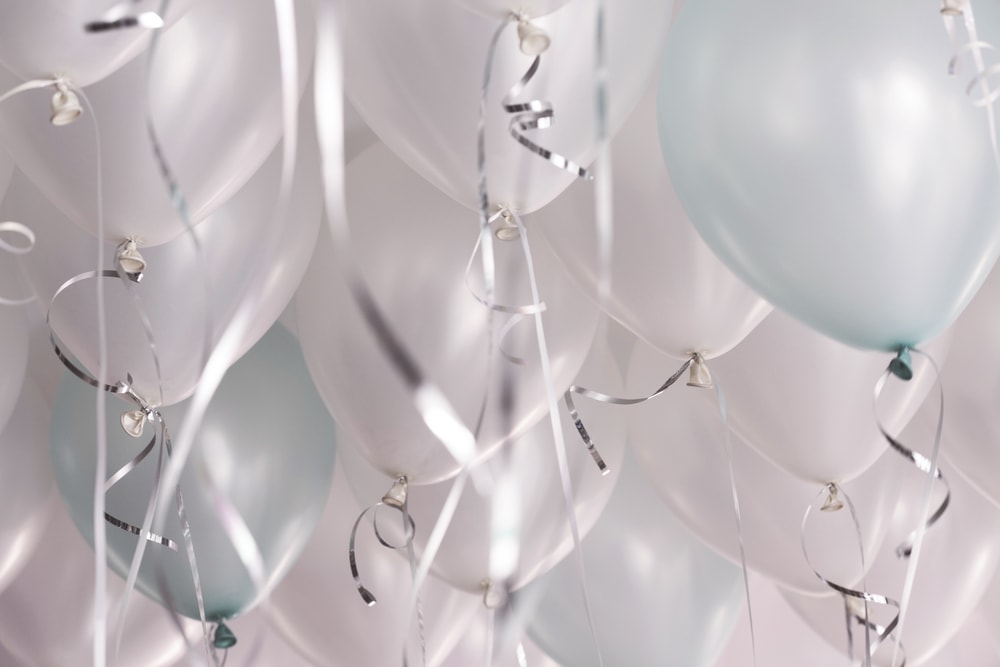 Grieving without the presence of loved ones is one of the most painful results of experiencing a loss during the coronavirus pandemic. So, several funeral homes have come up with ideas for helping the grieving family feel that their friends and family are with them in spirit. Some place long-stem roses in the empty chairs and some chapels have started offering a "Hugs from Home" program, which gives family, friends, coworkers, and neighbors the opportunity to submit a message of love, support, and encouragement for the family's private service. Then, the funeral home prints the messages and attaches it to a white balloon. When the grieving family comes to the private funeral ceremony, the chapel is filled with white balloons. These messages of support show the family that friends and relatives are there with them.
Livestream Services
Another way that families can include their extended network at a funeral or memorial service is to livestream the event. More and more funeral homes have added livestream services so families can easily request this service. Families can also use services such as Facebook Live to stream events from a tablet or smartphone. Using these services allows family and friends to view a service from the safety of their own home. Also, in some cities, funeral homes have set up drive-in funeral theaters in parking lots and cemeteries, allowing mourners to come together within the safety of their vehicles to watch the livestreamed service together.
Processions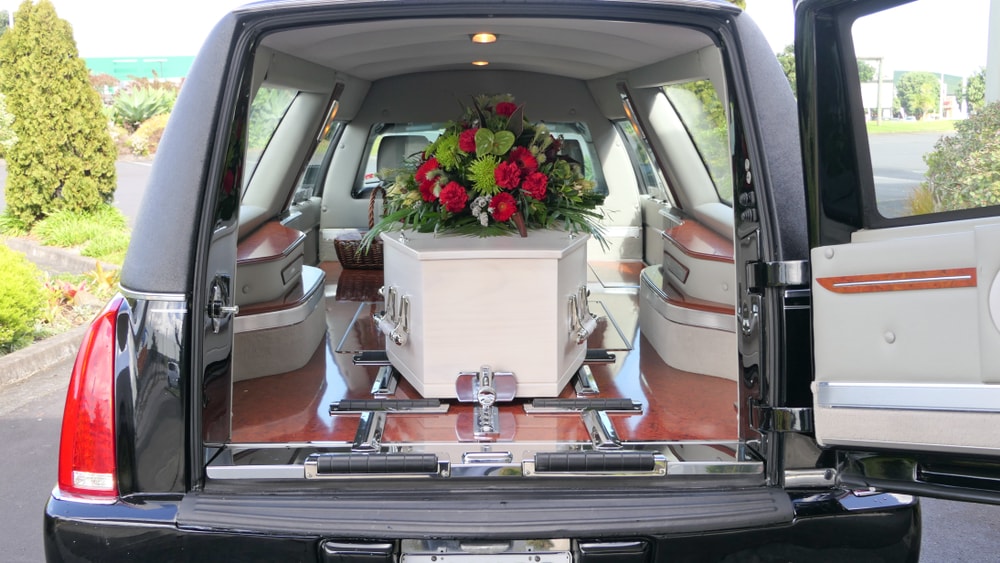 Funeral processions are a powerful symbol of solidarity and support for a grieving family. Thankfully, they are one aspect of the funeral that allows mourners to maintain social distancing. Some funeral processions during the coronavirus outbreak have become more elaborate, including 50 tractors for a local farmer who died.
Sympathy Gifts and Messages
Many friends, coworkers, and extended family are unable to attend funeral or memorial services, so they are showing their support through an abundance of flowers and memorial gifts, not to mention sympathy cards, phone calls, texts, and social media messages. All of these thoughtful actions create a sense of support. This way, the grieving family feels the presence of friends and family, even though they cannot be there in person.
As each day passes, families and funeral directors are collaborating to come up with innovative ideas for grieving. If you have lost a loved one and need to plan a service, contact the funeral homes in your area. They can share with you how they are helping families stay safe and grieve well during this COVID-19 crisis.