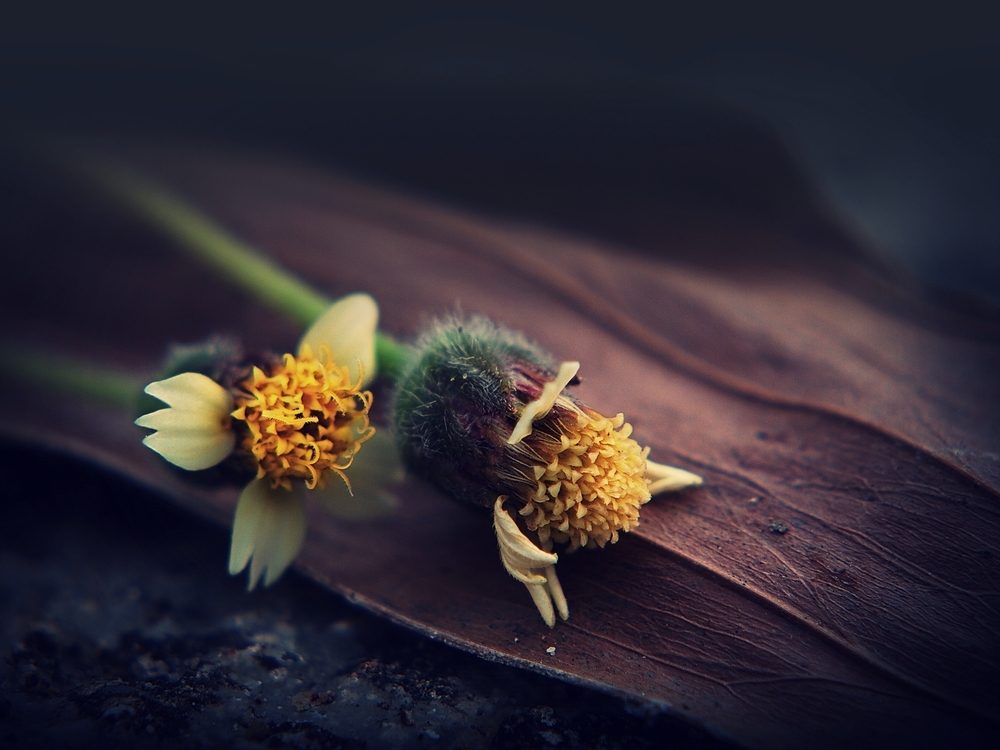 Grieving the "Firsts" After a Loss
The first year without your loved one can be very difficult, especially as milestones approach. First Valentine's Day. First birthday. Christmas. The anniversary of your loved one's passing. Each of these days will be difficult in their own ways. Dr. Alan Wolfelt, a noted grief counselor, author, and educator, affirms that
our grief journeys are as unique as we are
. "In life, everyone grieves. But their grief journeys are never the same. Despite what you may hear, you will do the work of mourning in your own special way. Be careful about comparing your experience with that of other people. Also, do not adopt assumptions about how long your grief should last. Just consider taking a 'one-day-at-a-time' approach. Doing so allows you to mourn at your own pace."
Here are a few ideas for navigating your "firsts":
1. Plan ahead if you can.

As a special day or milestone approaches, consider what you will need to get through the day. Plan ahead and decide if you need to take the day off to rest and reflect. You may also wish to do something special or meaningful to honor your loved one's memory. Or, you may want to go to a special place or gather with certain people on that day. A little planning ahead of time can make for a more peaceful and contemplative day.
2. Find a way to celebrate and remember your lost loved one.
The hardest part about a day that is special to you is if no one else seems to remember. No matter what the particular day may be, if it's significant to you and your lost loved one, do something to remember, to celebrate, to commemorate, to honor. Take flowers to the gravesite, look through old photos and videos, light a candle, or write a letter. At
Thanksgiving
or
Christmas
, you can serve their favorite dish and start calling it by their name – Nana's mashed potatoes, Joe's green bean casserole, etc. You can also sing your loved one's favorite Christmas carols or put a remembrance ornament on your tree. All of these are
simple ways
to express your grief outwardly. The
outward expression of grief
will help bring peace and healing on a difficult day.
3. Reinvent the day and bring hope to a day of sadness.
Another option is to reinvent the days that bring you pain. For example, on the anniversary of your loved one's death,
do something
that would have delighted them. If they loved to fish, maybe you and your family could honor their birthday by spending a day at the lake and taking time to remember and cherish. On your
first Valentine's Day
without your loved one, you might treat yourself to a dinner out or eat a meal with others who have lost a significant other. This same principle can be applied to any special day. Even at Thanksgiving or Christmas, you can look for ways to reinvent the day and make it something new, something meaningful and healing, something intentional and beautiful. For example, your family might decide to celebrate away from home if a Christmas at home is too difficult to face. Changing routines and focusing on what brings you joy and peace, even temporarily, can help you get through a difficult day or season.
4. Give back to meaningful causes.

As birthdays or the anniversary of the loss come around, some people choose to run a fundraiser via social media supporting a cause that helped their loved one, such as the
Alzheimer's Association
, the
American Cancer Society
, nonprofit hospitals, or other significant causes. If your loved one loved animals, you may decide to give a donation in their name to a local rescue. Another idea would be to volunteer your time to a local nonprofit that cares for animals. If they greatly valued children, find a way of giving back to local or international programs that help children. You may even sign up for a race or a walk that raises funds for a special cause. Some people become so passionate about a cause after losing a loved one that
they establish their own nonprofit organizations in memory
of the person who died. Whatever you decide to do, giving back is one way you can pay it forward to others and carry on your loved one's legacy.  Though your loved one is gone, their legacy lives on through you.

The possibilities for honoring a loved one on a special day are virtually endless. It all depends on what speaks to you. What makes you feel close to the one you have lost? What were their favorite things? Once you discover what comforts your heart, do it year after year, until it's either a beloved tradition or you feel that you can stop. As Dr. Wolfelt assures us, each grief journey is different. No two are the same. Do what works for you and brings you peace. In time, the significance of the day will change slightly. Yes, it will still mark the loss of your loved one, but it will also come to have new meaning and new life. In truth, we never really get over our grief; we become reconciled to it. We find a new way to live because the old way is gone forever.  As Dr. Wolfelt puts it, "
You will find that as you achieve reconciliation, the sharp, ever-present pain of grief will give rise to a renewed sense of meaning and purpose.
Your feelings of loss will not completely disappear, yet they will soften, and the intense pangs of grief will become less frequent. Hope for a continued life will emerge as you are able to make commitments to the future, realizing that the person you have given love to and received love from will never be forgotten. The unfolding of this journey is not intended to create a return to an 'old normal' but the discovery of a 'new normal.'" In time, you will find your "new normal." But for now, grieve. Cry. Remember. And eventually, if you allow it,
reconciliation will come
. In the meantime,
look for ways to celebrate or commemorate
your lost loved one on those days special to you both or find a way to take the painful days and mark them for good deeds. May you find the peace and reconciliation you need.
Return to Table of Contents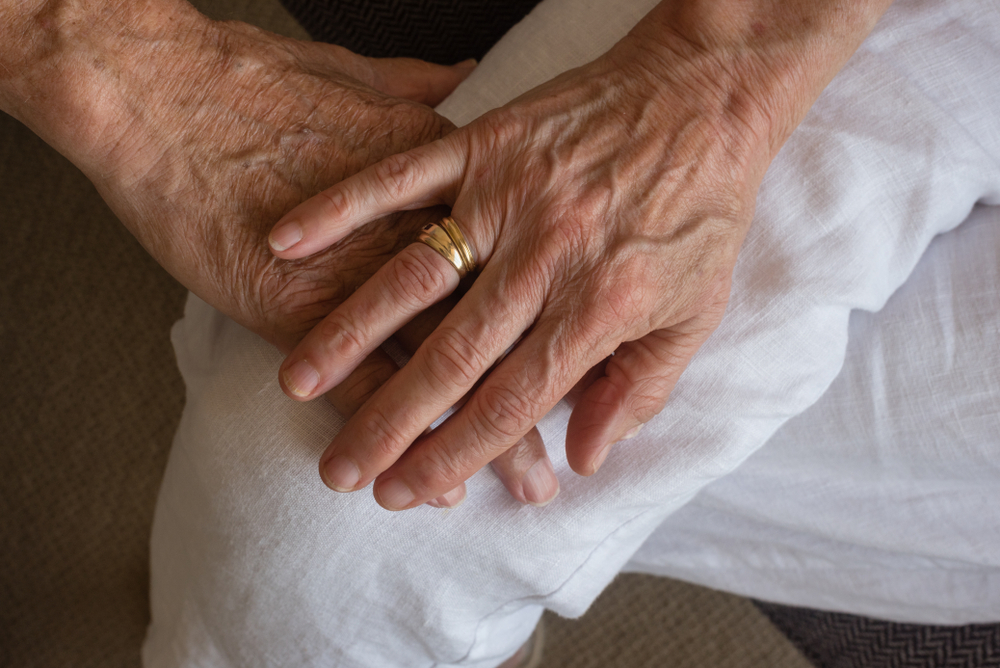 ONE LAST GOODBYE By Karen Corkern Babb
The hospital room, hushed and dim, had come to seem somehow unreal to me as the day slowly passed, as though I were witnessing a tableau within a darkened theater. Yet the scene was sadly real -- my brother, sister and myself, each lost in our own thoughts, silently looking on as our mother, sitting at our father's bedside and holding his hand, talked softly to him even though he was not conscious. Our father, after years of patiently withstanding the pain and indignities of a terminal illness, was near the end of his struggle, and had slipped quietly into a coma early that morning. We knew the hour of his death was at hand.
Mother stopped talking to Dad, and I noticed that she was looking at her wedding rings and smiling gently. I smiled, too, knowing that she was thinking of the ritual that had lasted for the forty years of their marriage.
Mother, energetic and never still, was forever ending up with her engagement and wedding rings twisted and disarranged. Dad, always calm and orderly, would take her hand and gently and carefully straighten the rings until they were back in place. Although very sensitive and loving, the words "I love you" didn't come easily to him, so he expressed his feelings in many small ways, such as this, through the years.
After a long pause, Mother turned to us and said in a small sad voice, "I knew your father would be leaving us soon, but he slipped away so suddenly that I didn't have the chance to tell him good-bye, and that I love him one last time."
Bowing my head, I longed to pray for a miracle that would allow them to share their love one final time, but my heart was so full that the words wouldn't come.
Now, we knew we just had to wait. As the night wore on, one by one, each of us had nodded off, and the room was silent. Suddenly, we were startled from sleep. Mother had begun to cry. Fearing the worst, we rose to our feet to comfort her in her sorrow. But to our surprise, we realized that her tears were tears of joy. For as we followed her gaze, we saw that she was still holding our father's hand, but that somehow, his other hand had moved slightly and was gently resting on Mother's.
Smiling through her tears, she explained: "For just a moment, he looked right at me." She paused, looking back at her hand. "Then," she whispered in a voice choked with emotion, "he straightened my rings."
Father died an hour later. But God, in his infinite wisdom, had known what was in our heart before any of us could ask him for it. Our prayer was answered in a way that we all will cherish for the rest of our lives.
Mother had received her good-bye.
From Chicken Soup for the Couple's Soul. Reprinted with permission of HCI. Copyright © 1999 by John T. Canfield and Hansen and Hansen LLC.
Return to Table of Contents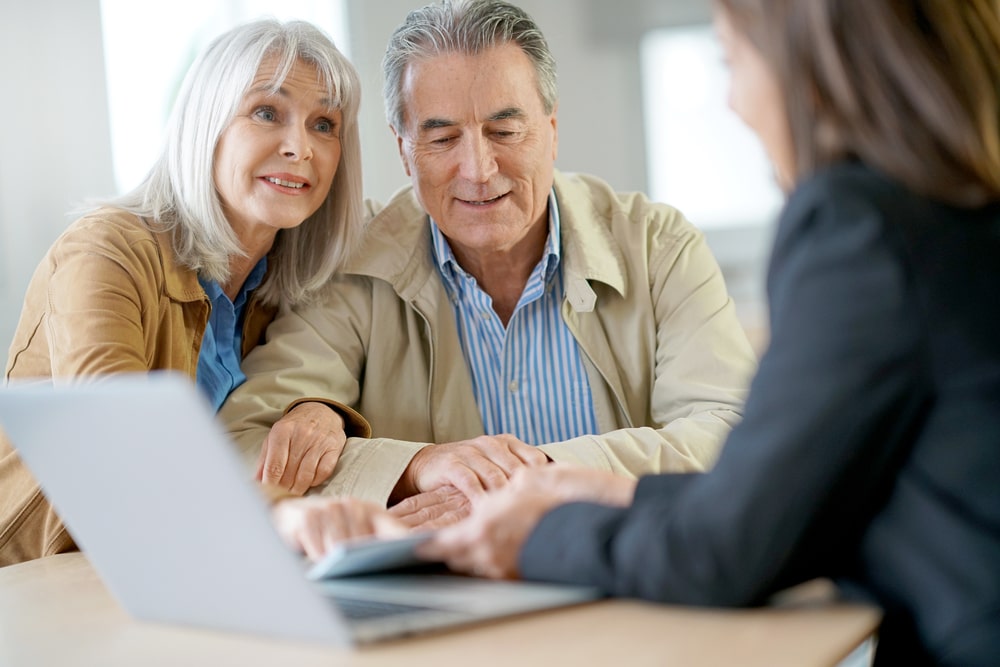 Why Plan Ahead for Funeral Wishes?
You plan for everything in life — birthdays, anniversaries, weddings, vacations, homes, retirement, and much more. Why shouldn't you also plan for final wishes? While no one likes to think about their own death, the fact remains that someday your family will need to make dozens of hard decisions to arrange your final life tribute.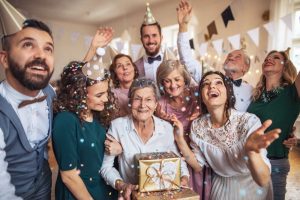 Your family will want to celebrate you in death just as they did in life. They will want to gather together, support one another, remember you, and 
honor your legacy
. Even if you don't want a big fuss, the fact still remains: Someone will be responsible for making funeral plans for you. But why couldn't that person be you? You may not know that you can plan a funeral, memorial, or 
cremation
 in advance.
Planning ahead
for funeral wishes does more than record your final wishes; it also alleviates the burdens that fall on loved ones at the time of loss. Think about it. After hearing that you have died, your family will be distraught, grief-stricken, and possibly numb with shock. It will be hard enough to make even a simple decision like what to wear to the funeral—much less to plan a service that they feel good about and that does justice to the life that you've lived. That's a lot of pressure!
Let's take some of that pressure off…
A well-thought-out celebration of life helps to remove a lot of the stress, anxiety, and doubt that often plagues newly bereaved families. If you have ever lost a loved one and planned their funeral, you know that planning ahead is an incredibly thoughtful gift of love!

Let's look at some of the main reasons people decide to plan ahead for their funeral
Funeral planning can save your family money.
When most people are called upon to plan a funeral, they do so for the first time in their lives. Because of this, they don't know very much about how to keep costs from ballooning and often end up with a pretty expensive funeral they have to put on a credit card or dip into savings to pay for. If your family knows your exact wishes, they can 
save money
 by avoiding unnecessary spending.
Funeral planning allows your family to spend more time together. 
At the time of loss, the last thing family members want to do is spend several hours at a funeral home making arrangements. If you outline your wishes for a final tribute, your family can instead spend that time together, offering comfort, support, and love to one another at a time when they need it most.

Funeral planning helps to avoid arguments. 
The loss and burial of a loved one is a very emotional time. If a family disagrees about which options to choose, emotions may run high. Even when a consensus is reached, family members may continue to feel anxiety, doubt, and regret about the decisions and how they were made. However, when family members know exactly what you want, they experience greater peace knowing they are honoring your final wishes.
Funeral planning brings peace of mind even before you die.
Have you ever completed a big project and just felt a weight lift off your shoulders? That's what it feels like when you finally take that step and plan ahead for your funeral wishes. Not only does it bring you peace of mind, but it can also comfort family members who know they won't have to face those difficult decisions on one of the worst days of their lives. Keep in mind that a well-planned final tribute offers all of these benefits and more without the need to pay for services or merchandise ahead of time. While 
paying for the funeral in advance
 helps your family even more financially, it is not entirely necessary to reap the rewards of planning ahead. It is important to keep finances from getting in the way of planning ahead as much as you can. You can always consider your payment options later. For the time being, your best source for information on planning ahead is your local funeral home. Most funeral homes even offer complimentary funeral planning services to the community. Contact your local funeral home today to speak with a qualified, professional funeral planning expert.
Return to Table of Contents